How Many Tattoos Does Norman Reedus Have? A Look at His Body Art Collection
Norman Reedus wears names, skulls, and demons on his skin.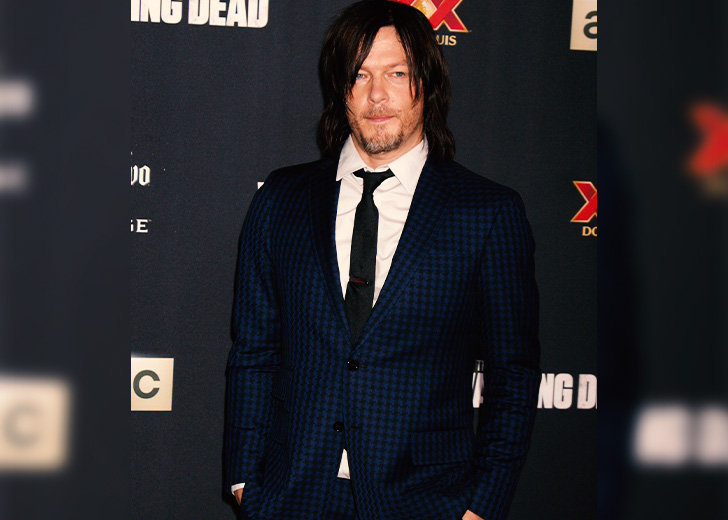 While it might not be evident at first glance, Norman Reedus has quite a few tattoos on him. 
Fans have often pondered the question, "How many tattoos does Norman Reedus have?" and the shortest answer to that would be ten, that we know of. 
So, without further ado, let's get down to business and explore the various ink embellishments on the handsome hunk. 
A Few Names Here and There
As with most people, there have been a few select individuals in Reedus' life that he cherishes — some in memory, some in life. And he is not shy about sharing his love and respect for those people with tattoos.
Right off the bat, Reedus has the name "Norman" tattooed on the left side of his chest. And no, it is not an act of vanity or self-centeredness. It is actually a tribute to his late father, who was also named Norman. 
While on the topic of family, the celebrated actor also has the name of his son Mingus tattooed on his right forearm. Unlike the conventional tattoo, this hand tattoo stands out because it was done in red. 
Another name that the reality star has on him is that of the late Motorhead frontman Lemmy Kilmister. Reedus has the legendary frontman's first name tattooed on his right chest. 
He got the tattoo at Abracadabra Tattoo in New Orleans with artist Cornelius J. Breadward. Brent Hinds also dedicated a tattoo on the same day to Kilmister on his forearm, which is an ace of spades with the letter "L" inside it. 
X Marks the Spot
Another recurring tattoo on Reedus' body would be the "X" mark. The actor has a small "X" marked just above his left collarbone. 
There are four more of those on his right hand, which compliments the relatively small skull tattooed on the back of the same hand. 
While many people associate his hand tattoo with Death Stranding because they saw it for the first time in the Death Stranding E3 2018 trailer, the tattoo was actually to promote his Big Bald Gallery. 
Although the matching skull and crossbones tattoo that the Walking Dead castmates Andrew Lincoln (Rick Grimes), Michael Cudlitz (Abraham Ford), and Lennie James (Morgan Jones) got alongside Reedus is not technically an "X," it is a cross. Hence, we decided to cluster it into this column. 
Of Skulls and Demons
Reedus' back tattoo features two demons flanking the right side of his back. The demon outlines appear to be flying one after the other. 
There is another demon outline the actor wears proudly on him, and this one is drawn on the inside of his arm. The actor had the smaller flying demon on inked his right bicep. 
Circling back to the skulls, there is a skull tattoo on Reedus' right foot, just beside his ankle. Right below the skull, a free font script reads, "RIDE," which also happens to be the name of his motorcycle show. 
Apart from the tattoos mentioned above, he has F.R.I.E.N.D.S tattooed along his left ankle. He also has a small snake tattoo on his leg.