Noor Dabash Releases Statement Accusing Nickolas Ray Of Rape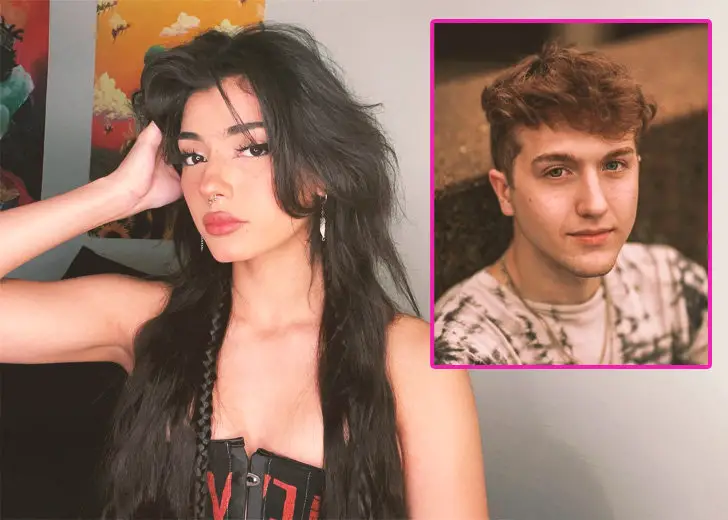 Nickolas Ray, who goes by "nickolas_ray" on TikTok, started gaining attention after being accused of sexual assault. 
Ray has over six million followers on TikTok and is famous for his dramatic lip-sync and point-of-view videos. Earlier, his TikTok videos were full of supportive comments, but now people are questioning him about Noor Dabash's accusations. 
Dabash, who goes by "noordabashh," on TikTok, uploaded a TikTok post on November 18 with the caption, "hey @Nickolas, who else are you gonna tell I was lying? I was 17. You were 21." In the video, Dabash wrote, "I hear we are exposing manipulative r*p*sts."
She also posted screenshots of their messages and highlighted the part where Ray said, "Noor I would NEVER do that." An Instagram handle named Def Noodles reshared her video, and fans had all kinds of reactions to Dabash's rape allegations. 
Some supported her and criticized Ray for assaulting a minor, while some questioned Dabash's veracity and asked her to release a formal statement. 
Noor Dabash Explains the Sexual Assault Allegations
After she posted her TikTok video, she released a lengthy statement on Twitter explaining the sexual assault allegations. 
She iterated that Ray sexually assaulted her on July 5. She was intoxicated the entire week, leading to the incident. She added that she did not blackout but was intoxicated enough to affect her decision-making ability.
The TikToker explained she wanted Ray's attention at the time. Ray knew she was a minor and told her he wanted to wait till she was 18. Despite saying that, Ray kissed her on the first day they met when he was sober, and she was drunk.
As per Dabash, the two engaged in sexual activities. It was consensual the first 2-3 times, but it wasn't on July 5, 2021. Dabash that day had the worst anxiety attack and was unable to breathe and talk. 
And when Ray said he wanted to talk, Dabash declined, but once she caught her breath, Ray then "pinned [her] and proceeded to r*pe [her]." She was confused, had a nose bleed afterward, but she got up and went back to her apartment. 
They still hung out after the incident, but Ray would try to come to her apartment without permission. She and her friends later banned him from entering their place. She then concluded the post by saying that she considered letting the situation slide; however, she wanted to stop him from doing the same to other girls.
Who Is Noor Dabash?
For those unaware, Dabash is a popular TikToker with almost six million followers. She is half Palestinian and half Indian. 
She also has a YouTube channel and is relatively new to it. She joined the YouTube community in April last year. 
Most of Dabash's content on TikTok and YouTube is centered on makeup, especially SFX (special effects). In her 'SFX GRWM Q&A' video, she shared that her TikTok videos were inspired by Caleb Finn, "The King Of Transitions "on TikTok. 
She also named Aviva Sofia and Troy Zebra as her inspirations.
Dabash's accusations are severe, and so far, Ray has not responded.