Caleb Finn and Girlfriend Lil Soup Reveal They Are Homeless — What Happened?
"I have been applying everyday for months but COVID has made it difficult to find a new place to live."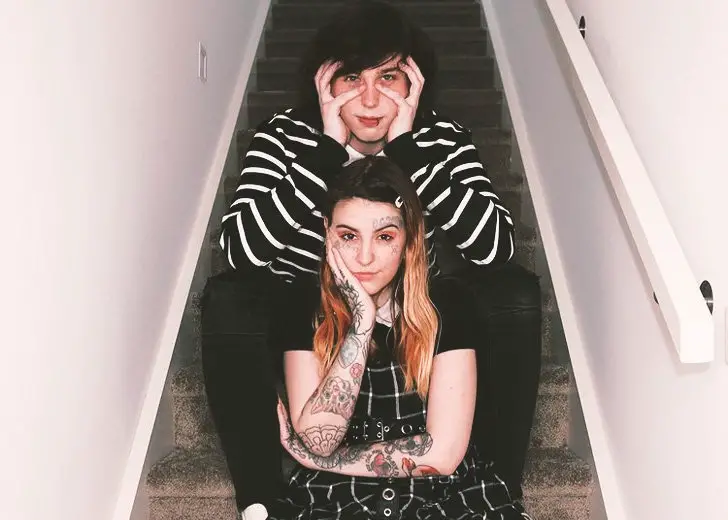 Everything was going great in Caleb Finn's life. 
After blowing up on TikTok, he started dating his girlfriend, Lil Soup, in November 2019. However, he revealed Soup only a year later in his YouTube video titled, 'Revealing My Biggest Secret.' The pair also moved in together, which was shown in the video. 
Almost a year later, in August this year, Finn uploaded an elaborate pregnancy announcement video on Instagram. The TikTok star revealed that he and Lil Soup were becoming parents and that their baby was due February next year. 
The soon-to-be parents were elated at the news and broke down in happy tears in the video. Fans of the couple hopped on the comment section to express their excitement and congratulate the happy couple. After that, the couple regularly updated their fans on their pregnancy and even revealed that they were having a baby boy. 
But on October 20, Finn took to Instagram and TikTok to share some sad news. 
Caleb Finn and His Girlfriend Are Homeless
In a minute-long video on TikTok, Finn shared that he and his girlfriend were now homeless.

Caleb Finn's TikTok On His Instagram Stories (Source: Caleb Finn's Instagram)
He explained, while crying, that it was his last day in his current house and shared that he had no new house to go to. He had been applying every day for months, but because of COVID, it wasn't easy to find a new place to live. 
For the time being, they were moving in with Soup's parents and were unsure how long they would be living with them. He then requested his fans to be understanding as he could not create much content.
Clearly, the TikTok star is not in a good place to do so. He then ended the video by saying he was trying his best even though he felt like he had let many people down. Fans of the star offered words of encouragement to the TikTok star and told him not to worry about the content. 
Reasons Caleb Finn and His Girlfriend Are Homeless

Caleb Finn's Snapchat Stories (Source: Caleb Finn's Snapchat)
Although Finn did not go into details about how they ended up being homeless, he did give a small explanation on his Snapchat stories. 
He explained that after he had applied for the new place, the realtors messaged him, at the last moment, saying they were unsuccessful in getting approved for a new house. He also thanked everyone for the lovely messages in his story. 
Finn also had a similar Instagram post of him and Soup, looking exasperated at being homeless. In the comment section, a fan offered context to the situation, noting that the couple was planning to buy a house and had to move out of their current home because their lease was up, but because they failed to get the house, they were now homeless.
As of now, it looks like Finn and Soup might have to live with Soup's parents.