TikTok 'Transition King' Caleb Finn and Girlfriend Lil Soup Reveal They're Pregnant
Congratulations are in order for TikTok stars Caleb Finn and Lil Soup.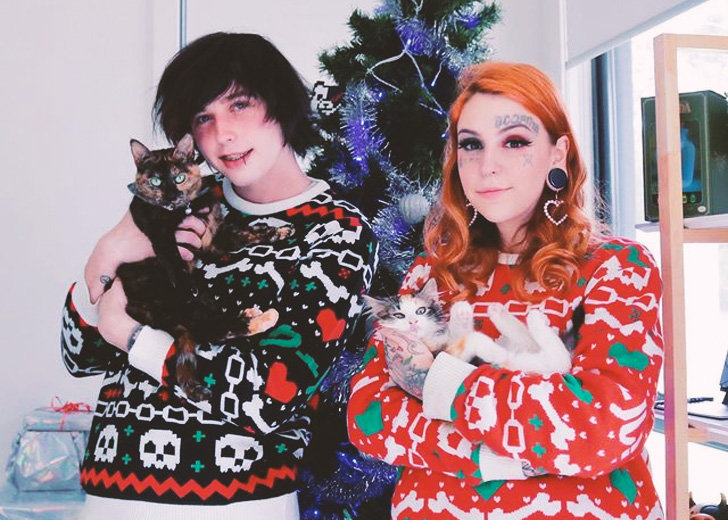 Caleb Finn is transitioning to a new life phase — becoming a parent. 
Hailed as the Transition King on TikTok, Finn currently has over 11 million followers on the platform. He started making TikTok videos to express his creativity, and soon enough, his videos began going viral. 
And while he has become one of the biggest sensations on the video-sharing app, he revealed he put in the hard work for his success. In his YouTube video titled 'Ask Me Anything!' he revealed he did a lot of research on what was popular on social media before committing to it. 
I researched how to build a brand and make quality content, but there's also a large portion of luck involved because you can be doing all of the right things, and it still might not ever happen to you. 
He added that he still found it weird that people considered him a famous TikTok star, but he was happy that people appreciated his content. Finn also uses Instagram to connect with his followers, and a few days ago, he made a surprise announcement. 
On Becoming Parents
On August 11, Finn took to Instagram to publish an elaborate pregnancy announcement video. 
Through the elaborate skit, the TikTok star revealed how he and his girlfriend Lil Soup found out they were expecting. It appears that even the couple had no idea about the pregnancy, but during a doctor's visit after Lil Soup fainted, they were told the news.
The happy couple broke down in happy tears. Fans of the couple hopped in the comment section to express their delight at the news and congratulate them. 
A few days later, Soup posted a video on TikTok showing off her favorite baby clothes. The clip became a hit and has been viewed almost 4 million times and received over 900,000 likes. 
Afterward, Finn posted a sonogram picture, and the pair debuted Lil Soup's baby bump. Finn also created another skit of the couple preparing for the arrival of their kid, and at the end, he revealed the baby was arriving in February 2022.
This means that Soup is almost 3 months pregnant. 
On Revealing Their Relationship
The TikToker has been in a relationship with Lil Soup, a fellow TikToker, since November 2019. In October last year, Finn uploaded a video titled 'Revealing My Biggest Secret,' where he dished on their romance.
 He started by revealing that he was moving house, which was long overdue. Halfway through the video, Finn finally revealed his secret. He explained he was moving because he was living with another person, Soup, and announced they had been dating for almost a year. 
Although not as famous as her boyfriend, Soup has a considerable following on TikTok with over 412,000 followers and has accrued over 4.9 million likes on her videos. 
Like Finn, Lil Soup is also an online alias, and till today, no one knows either of their real names.