Who Is NLE Choppa's Girlfriend Marissa? Inside His Dating Life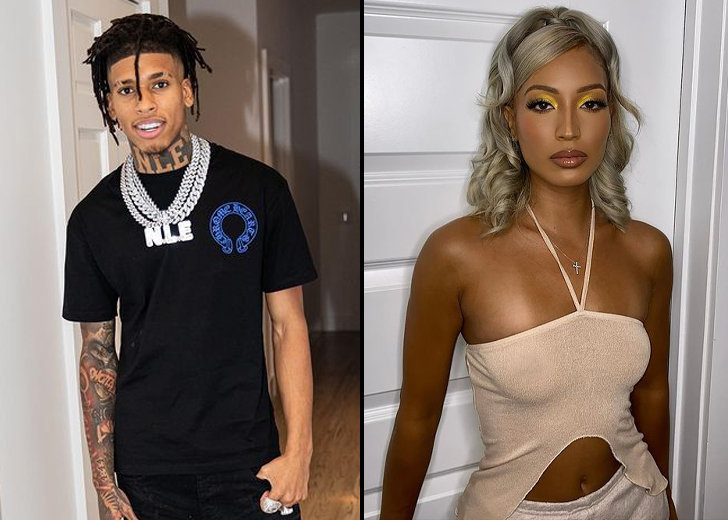 At just 19 years old, NLE Choppa is already a hip-hop icon and a father of one.
The young rapper is a father to a daughter who turned one this June.
While the rapper's baby mama is still a matter of debate amongst fans, he has been making more headlines recently for his new girlfriend Marissa Da'Nae — the one he's been flaunting on his socials as of recent. 
On November 20, 2021, NLE Choppa took to Twitter to announce to the world that his girl was the "realest," and that he knew how to pick them. 
Earlier that same month, the rapper had posted a series of pictures on his Instagram to let his fans in on how his birthday celebrations went. 
While a couple of pictures featured Choppa hanging out with friends and fellow rappers, in most of the snaps from the night, he was accompanied by Da'Nae. 
Marissa Da'Nae Wishes NLE Choppa a Happy Birthday
For her celebratory post, Da'Nae put up some more pictures from the night on her Instagram.
Albeit, in her post, almost every slide in the carousel of pictures framed her and the rapper together.
She began the caption of the birthday post by announcing her love for her boyfriend and thanking him for being her superman. 
"You took my darkest days and they shine so bright now," she continued, "My Bestfriend, leader, teacher, lover, protector, all in one. Anything to show you my appreciation and love to you."
Of course, the post would have been incomplete without the customary happy birthday wish. 

Girlfriend Marissa Da'Nae's gift to NLE Choppa on his birthday (Source: Instagram)
NLE Choppa's Girlfriend's Thoughtful Gift
As for her gift, the doting girlfriend chose to give the rapper a set of paintings featuring his daughter.
The first painting was that of the rapper holding his daughter.
The second painting showed possibly granny Choppa and grandpa Choppa spending time with baby Clover.
And, last but not least, the final painting was that of baby Clover enjoying her birthday cake. 
His girlfriend also got him a chain with a picture of him and his daughter on his special day. All designs were prepared by a custom creative company called Atlanta Airbrush. 
Who Is NLE Choppa's Girlfriend Marissa Da'Nae?
For those of you unaware, Da'Nae is a celebrity in her own right.
She is a model, business owner, and TV show star, best known for her work on the American sketch comedy and improv game show series Wild 'N Out.
She is the CEO of Brazy Collections — a retail clothing store that describes itself as a "Brazy but Lavish Botique," and Lavish Extensions, a company that sells "Grade A HD Lace Wigs."
While it cannot be said for certain when the rapper and the TV show host became an item, in the short amount of time they have been dating in public, they have managed to cause quite a few headlines. 
Around Thanksgiving, the couple set the rumor mill ablaze when fans began speculating that Da'Nae was pregnant with the Me vs. Me rapper's second baby. 
However, nothing of substance has since come out in the public eye to reinforce those rumors.