Fifth Time Might Be the Charm for Nicolas Cage! Meet His Wife and Four Ex-wives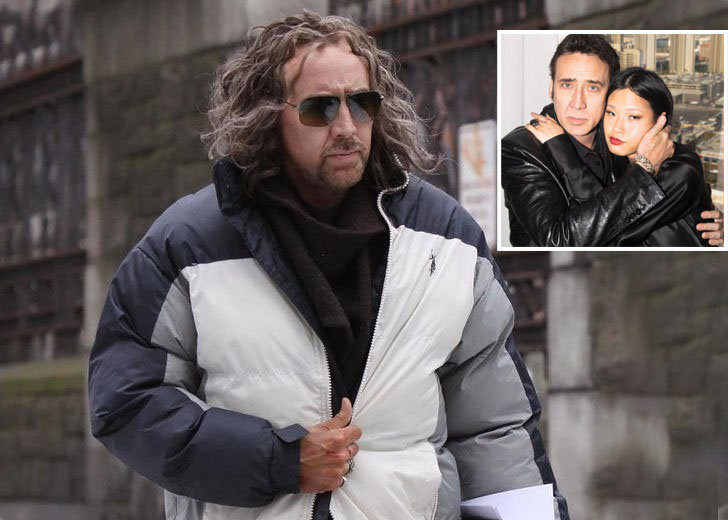 Nicolas Cage has been through many weddings and divorces in his life. The Ghost Rider star has married five times.
But four of those have ended in divorce for him. So is the fifth time going to be the charm?
Nicolas Cage's 5th marriage to Riko Shibata
Nicolas Cage met his wife Riko Shibata in Shiga, Japan, while he was there for his movie Prisoner of the Ghostland's shooting.
They met through mutual friends, and sparks flew from the very first moment. "We met in Japan and I thought she was stunning when I met her. We had a lot in common," Cage told ET.
But it wasn't her beauty that made the actor think the relationship could work. Instead, it was something else, something not-that-ordinary.
The couple bonded over their love for animals. However, Cage was impressed with Shibata's choice of pets.
When he asked if she had pets, she admitted having two sugar gliders, a kind of flying squirrel.
He thought, "That's it. This could work out."
Even the pandemic couldn't keep them from committing to one another. They got engaged over FaceTime as she was in Japan, where she spent most of her pandemic.
As for the engagement ring, Cage knew she liked the color black. So, he combined black gold and black diamond for a personalized ring, then sent it to her through FedEx.
Then came the wedding. In a secret affair, the couple got married in Las Vegas, Nevada.
The ceremony held on February 16, 2021, was a tribute to Cage's late father.
For the wedding attires, Shibata wore a handmade Japanese Bridal Kimono from Kyoto. Cage donned a Tom Ford Tuxedo for his fifth wedding.
The couple exchanged both traditional Catholic and Shinto vows.
Cage's previous marriages
As mentioned above, Cage has been married four times previously. His first marriage was to Patricia Arquette.
Patricia Arquette
Cage and Arquette met at a restaurant in 1987, and in order to marry her, he asked her for a "quest" he could complete.
The True Romance actress gave him a list of seemingly impossible things to complete — Getting J.D. Salinger's autograph, a Hill tribe wedding costume, stealing her a Bob's Big Boy statue, a black orchid, etc.
But, to her surprise, she started receiving all those requests. The former couple had not even gone on a date at this point.
So, she, 19 at the time, slowed things down, and the two even broke up at one time. However, in 1995, she felt ready to get married.
They got married in April 1995. But it didn't last that long and, after separating just nine months post-wedding, their divorce was finalized in 2001.
Lisa Marie Presley
In 2000, right around the time Cage filed for divorce with Arquette, he also met Lisa Marie Presley, Elvis Presley's daughter, at a party.
Their relationship wasn't that eventful or long.
The two remained together for around two years and three months — married in 2002, they filed for divorce just three months after the wedding. The divorce was finalized in May 2004.
At the time, Cage said that the relationship made sense to him and also that he wished they didn't rush the marriage and then the divorce.
But he sensed the situation wasn't going to change for the better.
Alice Kim
In 2004, Cage met Alice Kim. She worked as a waitress at an L.A. Restaurant at the time.
Kim was 19, Cage was 40. But that didn't stop them from tying the knot just two months later at a private ranch in California. Cage admitted to The Guardian in 2013 that they married that soon because they loved each other.
A year later, they became parents to son Kal-El. She also stabilized his life. So, when the relationship ended, he was taken by surprise.
"It was a shocker for me," Cage told The Guardian in 2018. They separated in January 2016, and their divorce was finalized later that year.
Erika Koike
After dating for a year, Cage married makeup artist Erika Koike in March 2019, only for the marriage to last for four days.
The former couple said their wedding vows while they were in a state of heavy intoxication, so much so that he was allegedly not in a condition to agree to the marriage.
Cage also revealed that he was aware neither of her other relationship nor her unspecified "criminal history."
Therefore, he filed for a divorce just four days after tying the knot. It was finalized in June 2019.