Inside Nico Tortorella and Wife Bethany Meyers' Uniquely Modern Relationship
They both identify as non-binary.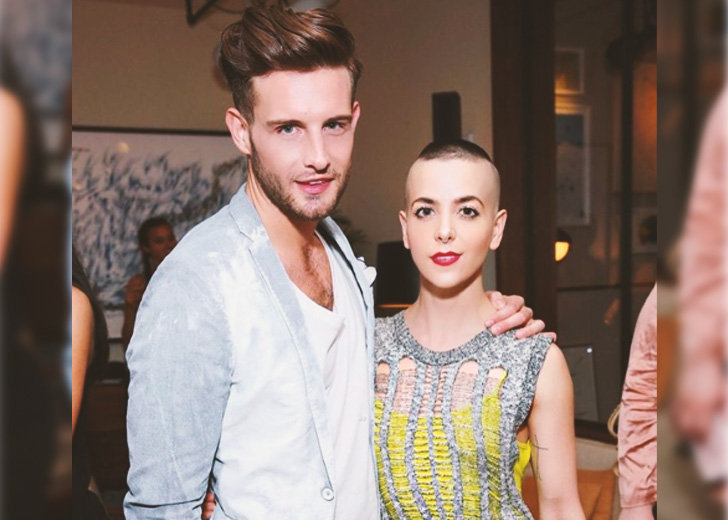 Younger actor Nico Tortorella and their wife Bethany Meyers have an undoubtedly unique and unconventional marriage. Both of them identify as queer non-binary and use they/them pronouns. Also, they label their marriage as a polyamorous relationship. 
Interestingly, the pair's culture-defying rapport started when they met as teenagers in their art school in Chicago back in 2006.
Naturally, the Illinois native had a crush on Meyers at first sight. But the body-neutrality advocate detested even the idea of dating him. However, things changed, and the duo started dating as a man and a woman.
Soon, they realized how unique they were as an individual and embarked on a self-discovery journey together, appreciating and respecting their polyamorous nature.
Here's a rundown on what happened and what's happening in their queer relationship. 
Nico Tortorella And Bethany Meyers' Epic Wedding 
Tortorella and their long-time partner made a splash on the internet with their unconventional yet awe-inspiring wedding on March 9, 2020. 
Celebrating 11-years of their queer polyamorous relationship, they tied the knot in an intimate wedding at St. Paul's chapel in Manhattan. Only photographer Victoria Matthews and videographer JK Carrington attended the ceremony. 
Both of them donned gender-bending white ensembles — designed by their friend Andrew Morrison — that incorporated a dress and a pant. Instead of a wedding veil, they wore regal crowns and sported matching white leather boots. 
The couple, however, announced their wedding only days later, on March 17. They gave details of their big day through a blog on a queer publication named Them.
"It was certainly the most traditional thing we did," Tortorella wrote, gushing about their gender-less dressing and the setting.
Their spouse talked about their future-defying step, stating that plenty of people wouldn't understand it. Meyer then added that it will, without question, help people find different ways to love. 
Nico Tortorella and Their Wife Want Kids
In September 2021, Tortorella became candid about their and their wife's plans for having a baby in an interview with Alex Cooper for the Call Her Daddy podcast. 
The 33-year-old openly shared that they were aiming to have a child and were prioritizing getting pregnant. They even disclosed that both of them had stopped being intimate with other people to have a child of their own. 
They shared their disbelief at being monogamous, though for a short time, after being together for 15 years. 
Tortorella had shared similar sentiments in their Instagram post dated June 22, 2021. Posting a time-lapse video with their spouse Meyers — and their two dogs Papa and Sun — they wished they could be pregnant. 
"I wish getting pregnant was easier. I wish they taught us," the talented actor stated before sharing they could not spend time with their wife because of acting projects.