Why Was Nicholas Brendon Arrested? Details of The 'Buffy' Star's Jail Stint
Actor Nicholas Brendon was arrested and locked up over prescription drugs.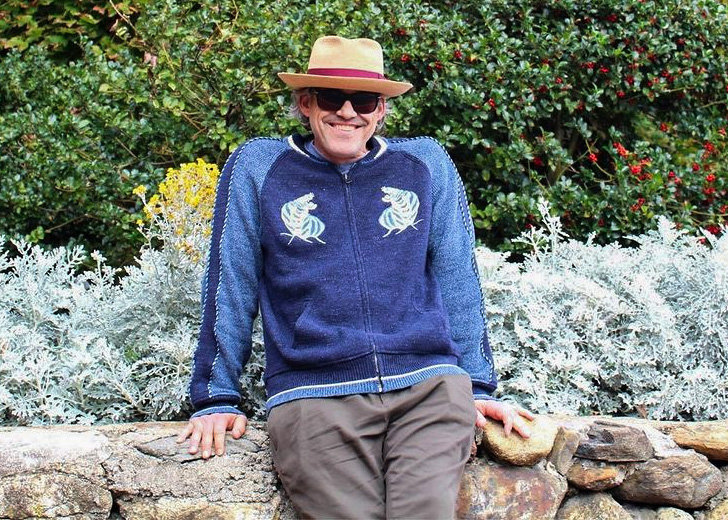 American actor Nicholas Brendon has been arrested for felony charges in Indiana for allegedly obtaining prescription drugs and faking his identity. 
Born on April 12, 1971, in Los Angeles, California, the 42-year-old actor is best known for playing Xander Harris in the horror-fantasy television series Buffy the Vampire Slayer. 
Brendon has had his fair share of legal challenges in the past, including several arrests and a split from his wife after only five months of marriage in 2015.
He previously was arrested for grand theft, resisting arrest, battery against an officer, and criminal mischief, cumulating rap sheets in California, Idaho, Florida, and New York.
In 2017, he was brought into criminal law proceedings after allegedly attacking his girlfriend at a Palm Springs hotel. Brendon served three years' probation and completed a 52-week domestic violence course, along with 20 hours of community service as part of the plea deal.
Nicholas Brendon Faked His Identity
Following his history of run-ins with the law, Brendon has found himself in another scandal. 
According to TMZ, court documents mentioned Brendon was "sweating profusely and appeared nervous because of a visibly racing pulse on his neck and shaking hands," when he was pulled over.
The TV actor claimed his name to be Kelton Schultz and provided officers with a California ID bearing the same name.
But when the officers asked for his license, the document was under the alias Nicholas Bender, who has the same birth date as Schultz. It turned out that the actor was using the ID of his twin brother, Kelton Schultz, who goes by the professional name Kelly Donovan. 
The cops found a small plastic bag that contained "crystal/powder residue" of amphetamine, and a pill bottle in his pocket containing amphetamine tablets prescribed to Schultz.
When they asked him why he lied about his name, he claimed that he and his twin brother have the same prescription and that they sometimes filled it for each other.
A K-9 search of the vehicle led officers to more plastic bags containing residue, as well as another prescription for amphetamine tablets belonging to Schultz that had been filled a day prior.
This lead to the officers believing that Brendon was abusing the pills and using his brother's ID to buy more amphetamine pills. The Buffy the Vampire Slayer alum was arrested and booked at Vigo County Jail in Terre Haute, Indiana.
Nicholas Brendon Released in Less than 24 Hours of Arrest
Brendon was released from the lock-up in less than 24 hours of his arrest after he reported having experienced "paralysis in his genitals" and legs, as he previously suffered from Cauda equina syndrome. 
He also claimed that his stay at the prison had exacerbated his condition. His manager Theresa Fortier said he was made to sleep on a concrete floor during his stay and was not treated well for a person suffering from a serious disease. 
"During the arrest, they were not quite careful with his condition," she added. After reporting his paralyzing health condition, the Criminal Minds actor was released from Vigo County jail later that day.