Chuck Lorre's Wife Arielle Struggled with Alcohol and Drug Abuse
Both husband and wife have been sober for years.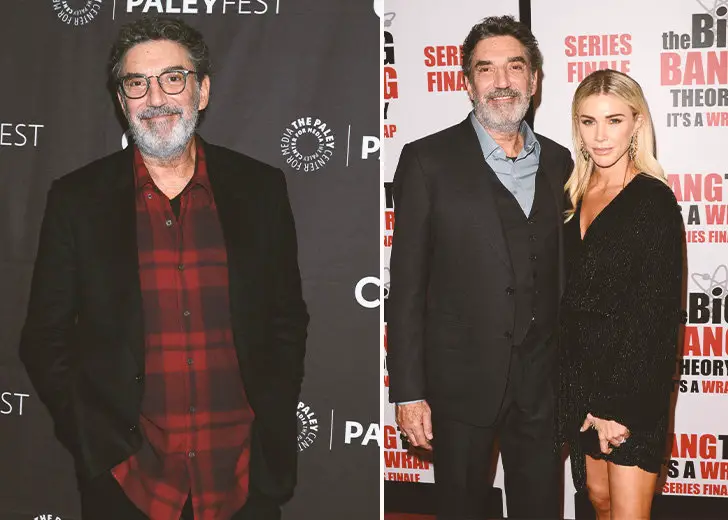 If you are a fan of sitcoms, then you have probably heard of Chuck Lorre. He is the brilliant mind behind critically acclaimed sitcoms like Two and a Half Men, The Big Bang Theory, The Kominsky Method, Cybill, Young Sheldon, and Mom.
He is often regarded as the King of Sitcoms because of the success of his projects. However, life was not always easy for him. Before he found fame, Lorre was addicted to drugs and alcohol. 
He used to drink, smoke pot, and do psychedelics like LSD in college. He continued to do so until he was 47 and then went to recovery. Like him, his current wife, Arielle Lorre, also abused drugs and alcohol. 
Arielle Lorre's Wellness Journey
In May 2018, Arielle sat down with The Skinny Confidential and discussed how she turned her life around from an addict to a businesswoman.
She had a pretty good childhood, growing up in Rhode Island with both her parents and sibling. Her father was a doctor, and her mother was a homemaker.
Arielle's life was perfect and wholesome till her senior year of high school. Then, she discovered alcohol and drugs and slowly started getting addicted to them.
The thing was, I never knew I was uncomfortable in my skin until I felt comfortable with some alcohol in me, & it became my solution to life. And I wanted that solution all the time.
Eventually, she started abusing them and soon began spiraling. She struggled for ten years after high school and went to many rehabs but could not recover. 
Along with physical difficulties and pain, Arielle struggled emotionally. She was full of shame and trauma, which led to her abusing substances more. 
She moved to LA, but the addiction had gotten so worse that she was having nonstop seizures, losing consciousness often, and "dying a slow death." So she went to treatment again in 2014, which finally made her sober. 
She was 28 and newly sober, but she had nothing left - no apartment, no car, no friends, and no job. In her first year of sobriety, she focused on being sober and working non-stressful jobs. 
Similarly, Arielle was going to therapy, making friends, and building a support network. Then, from her second year, she started working out and eating healthy to be fit.
She started investing in fitness and made an anonymous Instagram called The Blonde Files to track her journey. She started connecting with other people and shared her struggles. 
She realized she enjoyed communicating with other people and sharing her mental health issues, trauma, and interests, like beauty and cosmetic enhancements. 
So, she made platforms to talk about these things. She launched her website, The Blonde Files, in 2018 and a podcast, The Blond Files Podcast, in 2019.
Talking about cosmetic enhancements, Arielle has a few done for herself and does not shy away from talking about it. She got two surgical lip lifts, and endoscopic brow lifts to bring balance to her face. 
Chuck and Arielle Lorre's Relationship 
There is not much information about Chuck and Arielle's love life. However, the pair got married in September 2018, which Arielle calls "interesting & unexpected." The lovebirds have no kids together.
Arielle is Chuck's third wife. Previously, he was married to his business partner, Paula Smith, in 1979. The pair share two children. Unfortunately, they parted ways after 13 years, breaking their marriage and business partnership. 
Chuck's second spouse was former Playboy Playmate Karen Witter. They got divorced in July 2010 after ten years of marriage.