Nessa Barrett Cancels Upcoming Shows Amidst Mental Health Issues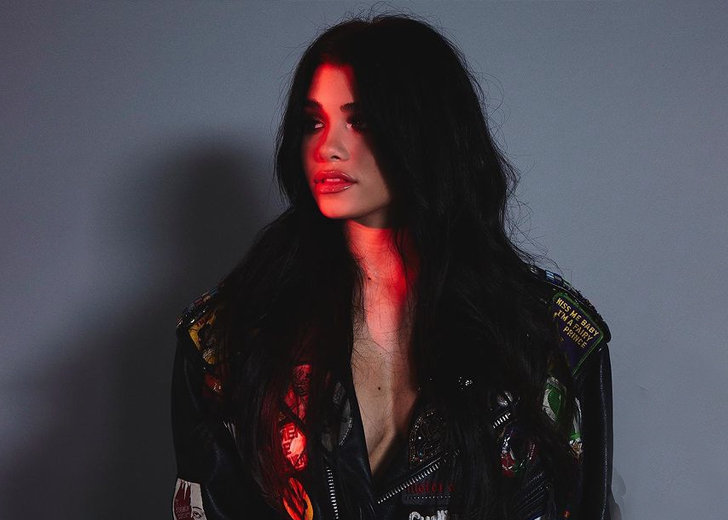 Nessa Barrett is putting her mental health first. 
The TikTok star-turned singer was going to perform on December 5 at the Fort Lauderdale-based Audacy Beach Festival.
However, on November 30, the organizers announced that her performance was canceled as the singer was dealing with mental health issues. 
Barrett took to Twitter to speak candidly about her condition and her needs.
She released an apology for the circumstances and stated that she fell into "a deep hole" and needed treatment and therapy.
This pains me to say because there's nothing more in the world that I love more than performing and seeing all of u guys. I've recently fell into a deep hole battling my mental health issues and I need to seek treatment and therapy. Im sorry for all of u that wanted to see me. https://t.co/6yur0WluZ7 — ness (@nessabarrett) November 29, 2021
As a huge advocate of mental health, the singer also emphasized the importance of putting one's mental health before career requirements.
She stated that it was vital for her to seek help whenever she slipped and went back to her episodes. 
Fans lauded her for prioritizing her mental health, which allowed them to have further conversations on it.
They noted that seeking help and focusing on herself was such a huge step for her career.
Nessa Barrett's Series of Concerning Tweets
Before announcing the cancellation of her shows, the 'Pretty Poison' artist had posted a series of tweets that alarmed her fans. 
On November 28, she tweeted that she was not okay. Although she did not delve into the reasons, her older tweets claimed she was working through trauma and triggers. 
Time to go back to therapy and treatment bc I pushed it away for 3 months thinking I was fine😝 — ness (@nessabarrett) November 28, 2021
The subsequent tweets alarmed her fans even more. She claimed that she was dying on the inside, and even when she was the happiest, her mind made her go through the worst because of her "self-damaging" tendencies.
In the following tweet, she wrote, "So funny how I tweet ab how depressed I am while Jaden is just in the other room lmao I need help" and then apologized.
After that, she tweeted that she needed to go back to therapy. 
Her series of dark tweets ended with "Death becomes her 2022." In the reply section, fans expressed their concern and asked the singer if she was alright.
But then some fans clarified that it was the name of her debut album, which she had mentioned in an interview. 
Nessa Barrett Claimed She's Bipolar
Barrett has always been open about her struggles and pain. 
Last year, in an interview with Entertainment Tonight, the singer revealed that she had bipolar disorder while talking to the host, Katie Krause.
She iterated that she had generalized anxiety disorder and bipolar disorder.
The singer shared that she had been in therapy for anxiety since she was six, and when she was 14, she was misdiagnosed with depression.
Barrett also opened up about how she took care of her mental health while dealing with the negativity and hate that came with being a social media star. 
She shared that she disabled comments on some of her platforms and stopped watching hate videos of her. 
The singer also turned to music as an outlet for her emotion, and with back-to-back hits, she seems to be on the right track.