Nathan Lane Was Dating His Husband before He Publicly Came Out as Gay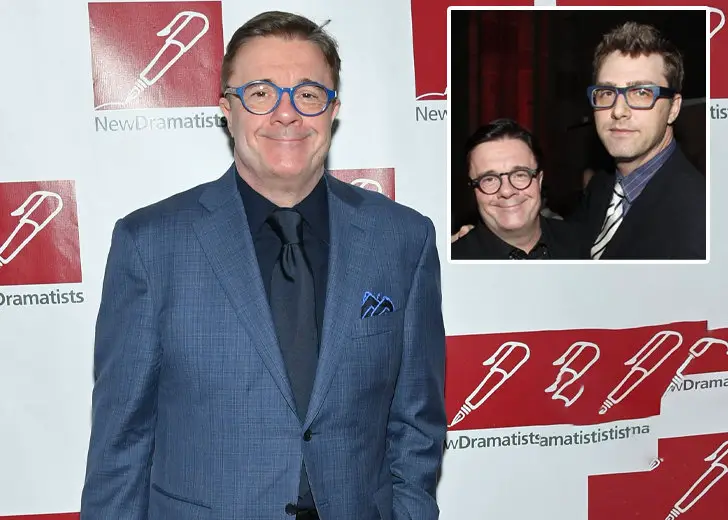 In November 2015, Nathan Lane married his husband, Devlin Elliott, during a private ceremony hosted at the City hall, as reported by People.
His representative told the publication that everyone present at the event was extremely happy for the couple.
Lane and his husband, Elliott, dated each other for eighteen years before exchanging their vows.
His husband is a theater producer and writer who started his career in 2001 with a small role as a pizza delivery man in the long-running series The X-Files.
Later, the husband was also seen working in television shows like Sabrina the Teenage Witch and Frasier.
Nathan Lane Was Questioned If He was Gay
The gay actor came out in the late 1990s after gaining worldwide fame with his work in the hit comedy flick The Birdcage. But his family knew his sexual orientation while he was young.
"I came out when I was twenty-one to my mother and to my family," Lane told Hollywood Reporter in 2020.
He mentioned that his colleagues and everyone associated with the New York theater scene knew of his sexual orientation prior to his public coming out.

A screengrab of Nathan Lane appreciating the crowd during his appearance in The Late Show with Stephen Colbert. (Photo Source: YouTube)
Lane took a hit at the notion of "coming out publicly," saying no one was interested in knowing his "sex life" up until the moment.
After the release of Birdcage in 1996, his publicist asked Lane about how he was going to address the issue, which was certain to come out during his press tour.
In his recollection, the actor shared telling his publicist that he wasn't sure if he was ready to start discussing the matter.
As per Lane, he had finally got a nice role in a movie. Therefore, he wanted to be focused on talking about his acting and not discuss his coming out story.
"Right or wrong, that was my decision," the actor said.
Lane tried his best to avoid talking about it, however, during his appearance in The Oprah Winfrey Show, the host hinted at the topic by saying, "Oh, you're so good at that girly stuff."
The actor said Robin Williams, his co-actor in the LGBT-themed movie, sensed her intentions and immediately diverted the conversation away, protecting him in the process.
Later, Winfrey fired the bullet, asking if he was afraid of being typecast, and Williams came to his co-star's rescue once again.
Nathan Lane Came Out as Gay
Although Lane was doing his best to avoid revealing his sexual inclination, he was frequently being bombarded with questions related to his sexual identity.
A Us magazine reporter once caught him off guard who did not shy away asking him if he was gay.
Lane remembered giving a readymade answer in his response, saying, "I am forty and I work a lot in the musical theater. You do the math. What do you need — flash cards?"
The actor thought he'd already come out, but apparently, that wasn't the case in the public eye.
In 1999, the actor finally revealed to the world that he was gay by doing an exclusive interview with The Advocate.
To his bemusement, people felt annoyed after learning his sexual identity.
The actor said there was no winning as they cared less, however, he was terrified because of the experience.