Who Is Nathan Fielder Dating Now? Why Did He Divorce Sarah?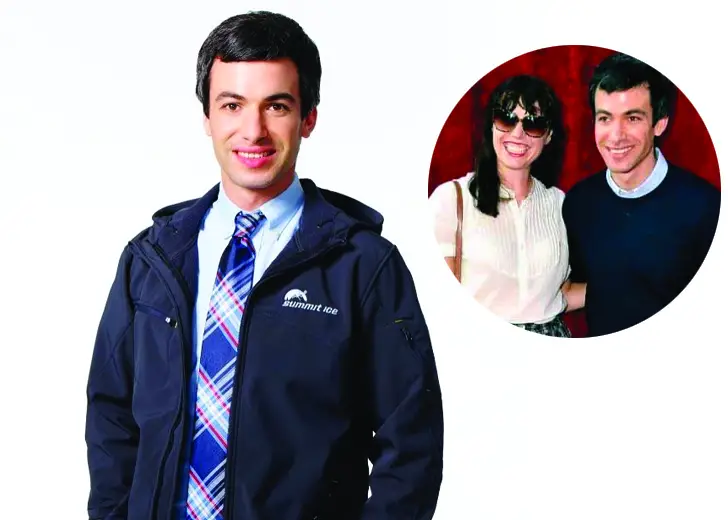 Comedian Nathan Fielder created the docu-reality series titled Nathan For You, where he based the self-named character on his teenage self.
Fielder has shared about exaggerating parts of himself for the sake of comedy. However, he has also said that the character is still primarily himself, just that much of the focus had been placed on the insecurities and vulnerabilities of his younger self.
And even though Fielder has shown no hesitation in sharing about himself through his characters, the comedian occasionally speaks a little about his personal life publicly.
Since 2022, Fielder has taken a bigger challenge on HBO's The Rehearsal, assisting people to overcome difficult conversations through a devised social experiment.
Who is Nathan Fielder's ex-wife?
As Fielder has rarely spoken about his personal life, very little is known about him besides his professional career.
The comedian was previously married to a woman named Sarah Ziolkowska. He and his ex-wife knew each other from Canada long before he found fame. They first met at a comedy show in Halifax.
She worked as a children's librarian. It's unknown when he and his ex-wife tied the knot, but they separated in 2014. Reportedly, the two filed for divorce on April 16, 2015, at the Stanley Mosk Courthouse in Los Angeles, California.
Fielder spoke about his split from his ex-wife for the first time when talking to the A.V. Club in 2015.
There, he shared he liked people watching his work and shows but not of himself. He also revealed he didn't know how to discuss his divorce because it was "shocking." Fielder described their split as "amicable" but said it was still a heavy emotional thing.
"Even though it was very amicable, it was one of the heaviest things. I didn't know how to talk about it," he said.
"But I'm in a good place, and I feel like that's probably similar to how you're viewing—not that it's comparable to cancer, but you know. [Pause.] Divorce is obviously much worse than cancer. Sorry, I'm just kidding!," he shared.
The reason for Fielder's split with his former wife has not been revealed yet. The pair separated while 
In 2017, Nathan was dating someone
It has been confirmed that he was dating an unidentified woman in 2017.
When asked in an interview regarding the relationship, he refused to speak much about it and decided to keep it a secret.
In 2022, Nathan said he was living with "someone"
In a July interview with New York magazine, Fielder revealed that he was "really happy" living with his partner. He, however, didn't disclose his partner's name or relationship nature.
In the same interview, he disclosed more info on his separation from his ex-wife Sarah Ziolkowska. He revealed that they had married in 2011 and later separated in 2014 during the filming of the second season of Nathan For You. 
"I was like, Wow, I'm so bad at life," he said. He was emotionally broken because of the separation and had to see a therapist to understand his nervousness about sharing his feelings.  
Nathan Fielder's on-screen romance
After getting candid about his divorce when talking to A.V. Club, Fielder has shared nothing about his personal life.
Since then, the only time we have seen him be romantically involved with anyone was with a woman named Maci in Nathan For You's finale.
In the two-hour-long special episode, Fielder goes on a quest to help a Bill Gates impersonator named Bill Heath track down Frances, the lost love of his youth.

Nathan Fielder with Maci in the finale of 'Nathan For You.' (Source: YouTube)
While doing so, Fielder meets a woman named Maci, a hired escort. In the following sequence, the two go on multiple dates.
During several scenes, Fielder does a voiceover, describing the progress of their relationship and his feelings about the development.
In one particular instance, he comments about it being difficult to draw the line between the show and real life.
"The more we kept shooting things, the harder it was to tell where the show ended and life began."
After the show's end, the viewers receive no update on Fielder and Maci's situation.