Seth Rogen on Being Raised by His Anti-careerist Parents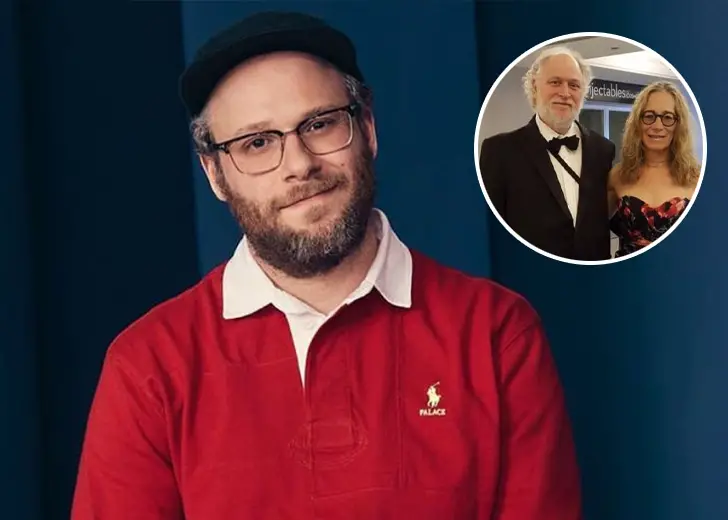 Everyone is familiar with Seth Rogen and his works by now. 
The comedian hasn't stopped making people laugh since he joined a local comedy club circuit in Vancouver when he was 13. 
He was so successful that by the time he was 16, he became the main breadwinner of his mostly unemployed household. 
Rogen was raised by his parents, Mark and Sandy Rogen, whom he lovingly refers to as "radical Jewish socialists." 
Here's what we know about them.
Seth Rogen's Childhood with Liberal Parents
Rogen's mom and dad met at a kibbutz in Israel in the 70s and had him in the early 80s.
During a GQ interview, the comedian shared that they were "exactly what you would imagine, very shticky — they're a Jewish couple."
And thanks to them, Rogen could catalyze his comedic career.
His mother shared that as a kid, he was always funny and his favorite teacher at school had to send him out of the classroom because he was making her laugh so hard.
His parents suggested he sign up for a standup comedy workshop, and at just 13 years old, he performed a set at a lesbian bar in Vancouver called The Lotus. 
He joked mostly about his Jewish grandparents, Jewish summer camp, and bullies.
A few years after killing his Jewish standup routine, he auditioned for Freaks and Geeks and landed his first role. 
And like the supportive parents they were, Rogen's entire family moved to Los Angeles, which fortunately worked out for the actor.   

Seth Rogen and his father when he was a kid. (Source: Seth Rogen/Instagram)
Before this, Mark, who worked at a local community college, and Sandy, who worked as a cashier, had been laid off. 
Growing up, they had little money, which bothered Rogen more than his "anti-careerist" mother and father. 
Fortunately, Rogen's new gig brought "some sense of financial security" to their family. 
Seth Rogen and His Values 
Besides being encouraged by his mom and dad to pursue comedy, Rogen also learned to give back to the community. 
His parents worked for non-profit organizations, and his sister Daya Rogen is a social worker.
As a kid, Rogen was taught to share and was instilled an "everybody-pitches-in mentality."
Rogen used to live with his family and strangers that his mom and dad invited into their home because they had nowhere to go.
The actor followed through with these values and lessons in adulthood, and in 2018, he was recognized for it.
On December 2, he was recognized with the Generation to Generation Activism Award from The Workers Circle in New York.
Rogen's father was an assistant director at The Workers Circle, a secular Jewish group. 
The award recognized the actor's contribution to promoting Jewish culture and traditions. 
"My dad has always been dedicated to helping others. He worked for non-profits and strived to make the world a better place. I always go to him for advice and his guidance is consistently geared towards not just what's good for me, but what's good for everyone," said the Knocked Up actor.
Rogen's parents were proud that he was bestowed with the honor and hoped the actor and his sister continued giving back to the community.