Nat Faxon Once Injured His Wife with His Teeth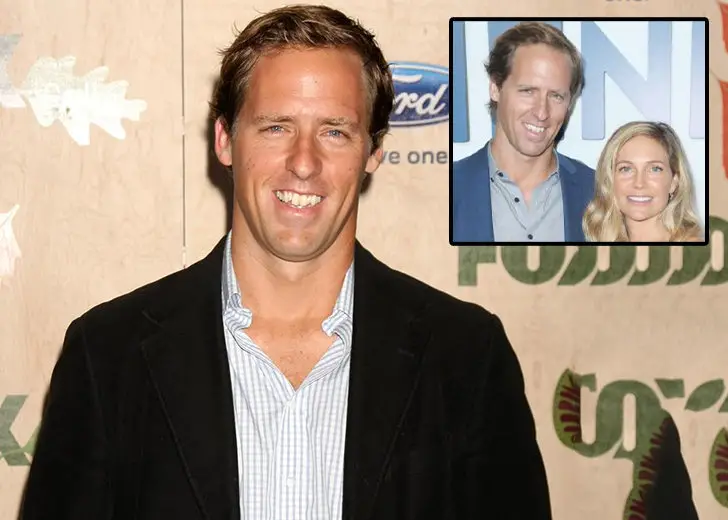 Nat Faxon's teeth get as equal, if not more, buzz as he gets from his illustrious career in the entertainment industry.
In fact, his loyal fans and followers timely use social media handles such as Twitter, Reddit, and Instagram to show their concerns regarding his denticles. 
And their concern is understandable given that the seasoned actor's pearly whites are crooked, so crooked that his fans often wonder if they're even real.
Nat Faxon Acknowledges His Crooked Teeth
To all the fans questioning if Faxon's choppers are real — yes, they are! And he has clarified the fact for this matter himself. 

Nat Faxon on 'Late Night with Seth Meyers' in February 2020. (Photo: YouTube)
Back in September 2012, he took to Twitter to express his gratitude towards the people who watched his series, Ben and Kate.
Then he quickly addressed the burning curiosity of his fans regarding his denticles and iterated that they were, infact, real.
Over the years, Faxon has openly acknowledged his rough set of pearly whites and has never hesitated to talk about it openly. Instead, he made fun of the denticles through his tweet in August 2016. 
"A double feature of crooked teeth tonight!" he wrote, announcing his series Married was airing on FX. He also stated he would appear on Conan that day. 
While Faxon flaunts his pearly whites without reservation, his followers are divided regarding them. Some believe that he should get his choppers fixed, while others opine there was nothing wrong with them. 
"I really can't with Nat Faxon's teeth," one particular internet user wrote on Twitter. Another wondered, "How has Nat Faxon not fixed his teeth yet?"
While another commenter wished Faxon never fix them.
His fans have obviously shared their piece of mind regarding his looks. However, Faxon has never responded to the criticism and even support. 
Nat Faxon Once Hurt His Wife with His Teeth
In 2013, Faxon and fellow actor Jim Rash created a thread on Reddit to answer their fan's queries. 
On the thread, one user asked Faxon if he had an awkward moment with his love interests during his teenage years.
In response, the Downhill actor recounted an embarrassing moment. 

Nat Faxon and Jim Rash on the set of 'The Way Way Back' in June 2013. (Photo: Twitter)
He shared that his sister and older cousins forced him to kiss a girl once. For that, they pushed his face against hers. Consequently, his "big teeth" cut her mouth. 
After sharing the accounts, the famed actor revealed the girl was his wife, Meaghan Gadd.
Faxon and Gadd dated for a long time before tying the knot in 2007.
Eventually, they welcomed three children into their family — Ruthie, Otis, and Beatrice. 
The pair has maintained privacy in their personal life and has opted not to share much of their private life in the media.