'My Big Fat Fabulous Life' Star Whitney Way Thore Teases New Romance Arc in Season 9 While Sidelining Weight Loss Trolls
Whitney Way Thore is done with Instagram comments about her weight.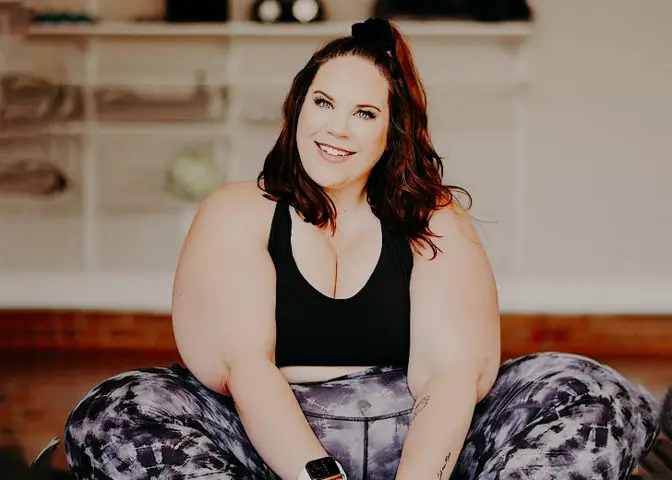 Whitney Way Thore is living her best life and visiting her new boyfriend in France. However, fatphobic people and body shamers constantly come for her. 
Thore is the star of the TLC reality series, My Big Fat Fabulous Life which revolves around her weight loss and self-realization journey. She is also an advocate for body positivity, self-love, and female empowerment.
She constantly tries to ignore the comments about her weight, but sometimes, she can't help but address them. 
Thore Is Tired of Comments about Her Weight
No matter what, the reality TV star is confident in her body and does not hesitate to show off. She usually posts pictures of her in swimsuits and exercise gears on her Instagram, receiving hundreds of comments. 
While many support her, the comment section reeks of unsolicited comments about how she had not lost her weight. Finally, Thore is done with it. 
On July 25, 2021, she took to Instagram to pour her frustration. She posted a picture of herself wearing a bright orange swimsuit, where she edited the photo with screenshots of two comments on top. 
One comment pointed out that she had lost no weight, whereas the other complimented her weight loss. Via the caption, Thore said that she gets comments about her weight on every Instagram post she makes.
The reality star declared she was tired of it and does not want to hear about it anymore. Instead, she wants to change the topic entirely.
She received much love, and as she requested, her followers bombarded her with new topics  - from people asking about her swimsuit to begging her to reveal her new beau. 
This is not the first time she has called out her followers for unsolicited comments. On July 2, 2010, Thore posted an unfiltered selfie on Instagram and penned her thoughts on the type of comments she gets. 
She opened up about getting lip fillers and hair extensions and said she did not want anybody's opinion on her looks. She clarified that while she is thankful for the compliments, she owes nothing to anyone. 
Thore's New Boyfriend
My Big Fat Fabulous Life revolves not only around Thore's weight loss journey but also her love life. The past eight seasons have explored various men in the reality star's life, but her last relationship was the most controversial out of all. 
She was engaged to Chase Severino and had planned a wedding with her fiancé, but the pair never made it to the altar. Severino was involved with another woman and expecting a child with her. 
As a result, Season 8 explored Thore's heartbreak and her wanting to have a stable relationship. However, many fans questioned if the relationship was real because the whole situation seemed dramatic. 
Similarly, Thore and Severino were not affectionate with each other, which made people suspicious about the relationship being scripted. But, regardless of all the rumors, Thore has already found a new man for herself - which is the entire plot of Season 9. 
It was reported that she met her new partner while she was attending a virtual French class. The two flirted with each other and eventually started dating. 
They experimented with the long-distance relationship, but now Thore is in France spending a fabulous vacation with her man. She has posted a couple of pictures with him on her socials. 
However, she has not revealed his identity till now. Perhaps, he will be introduced in My Big Fat Fabulous Life Season 9, which will premiere on August 17, 2021.