Is MrBeast Canceled? Homophobia, Squid Game and Thanksgiving Explained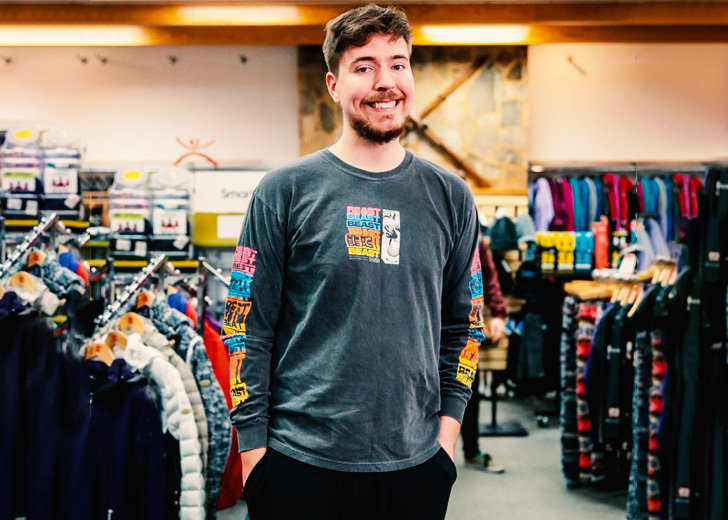 MrBeast's YouTube channel has seen another explosive growth after releasing his '$456,000 Squid Game In Real Life!' video.
The video, which saw 456 contestants competing in a series of games inspired by Netflix's Squid Game, has managed to amass over 95 million views in just three days.
And while MrBeast is one of YouTube's hottest creators at the moment, he is also one of the platform's most known philanthropists.
Just a day before his 'Squid Game In Real Life' was released, he uploaded another video titled 'I Fed 10,000 Families For Thanksgiving!' on his secondary channel Beast Philanthropy.
While many praised MrBeast for helping feed those in need, some people didn't like it and tried to get him canceled.
His video was especially criticized in the r/vegan subreddit, where the subreddit members linked his actions to a publicity stunt that harmed animals.
Is MrBeast Canceled?
Despite his video's criticism from the vegan community, MrBeast still has a very positive following.
Many of his fans even came to his defense after defnoodles shared screenshots of the Reddit thread.
Discussions on the topic also highlighted the current situation plaguing content creators.
A few days prior, when MrBeast was giving a sneak peek into the set where his real-life squid game video would be filmed, people expressed their dissatisfaction.
Many said the $3.5 million he spent on the video would be better spent if he had helped people with the amount.
Then he made a video feeding 10,000 families; he still found himself at the receiving end of criticism, with many people calling for him to get canceled.
PewDiePie had also commented on people's attempt to have MrBeast canceled.
People are saying that he should do other things with the money instead of this. Except he does… People will pick whatever surface level opinion that they can make to form any form of argument. People purposely misunderstand and skew things to make someone else look bad.
Controversy Surrounding MrBeast In The Past
This isn't the first time MrBeast has been called out on the internet.
The YouTuber has been part of more than one controversy and has sparked discussions on whether he was gay, homophobic, transphobic, or racist.
He had come under fire previously when screenshots of him using slurs on Twitter surfaced.
Netizens also dug out his video from 2016 where he says, "I was born a tank, but sadly it wasn't one of our 52 genders."
After the resurgence of the video, many netizens labeled him as homophobic and transphobic.
However, some people defended him, arguing MrBeast was still young back then, being only 17/18 years old.
Other content creators, such as Shane Dawson, and their comments, which were later deemed racist and inappropriate, were also brought in to explain that everyone was a lot less educated about these things back then.