Moses Hacmon's Ex Reveals He Intends Leaving Trisha Paytas After Having a Baby
Daphney has pulled out the receipts.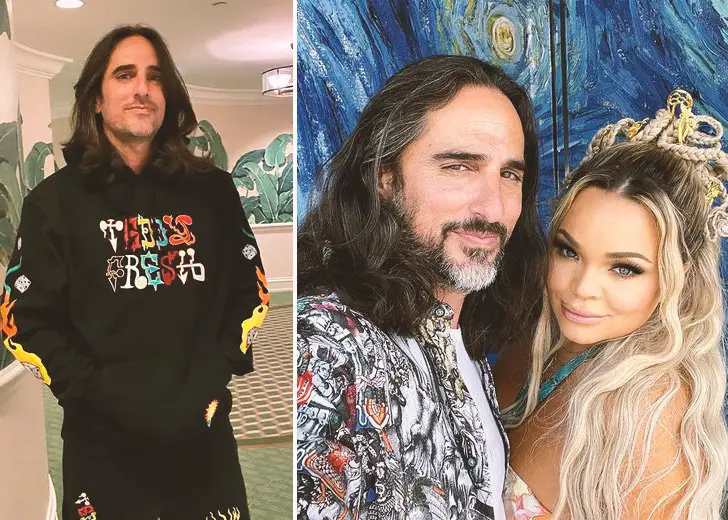 Trisha Paytas has made a career out of controversy. The YouTuber is always caught up in some drama if you have been following them. 
The latest drama they have been entangled in involves their fiancé, Moses Hacmon. Hacmon found himself in a predicament after being accused of molestation and emotional abuse by his ex, Daphney, and cheating on his partner.  
Previously we covered the accusations made by Daphney, who goes by "ms.mercury" on Instagram, where she allegedly accused Hacmon of abuse, infidelity, and stealthing. Hacmon then denied the accusations. 
Since then, there have new developments in the entire drama. 
Moses Hacmon Exposed by His Ex
On September 12, Daphney took to her Instagram stories and explained everything. She started her story by saying she stood by everything she said, but it was not worth all the hate she was getting. She then wished she had never met Hacmon and hoped their paths would never cross.
In the second story, she apologized to Paytas for directing her anger at them when she was angry at Hacmon. Daphney then noted that Hacmon knew the truth and wished he would take accountability for it. She then wished them healing and happiness. 
Despite ending the message with good wishes, her subsequent stories did not match her intentions. In the following stories, she uploaded texts that Hacmon had sent her in February. Hacmon had apparently said that he would marry Paytas, give her a baby, and then collect the child support in the messages. 
Hacmon's message implied he was not serious about Paytas and that he was just after her for money. In the following message, Hacmon and Daphney talked about Trisha's bachelorette season on the H3 podcast. Hacmon then iterated that he was going to apply but later said he did not. 
In the following stories, it appears Hacmon was infatuated with Daphney, and the two actually seemed to be in a relationship. The messages showed they were planning to meet up and that they missed each other a lot. 
This contradicted what Hacmon previously said. He shared that he and Daphney had met once in February 2020 and she was not his girlfriend. He explained that Daphney was forcing a relationship with him, even after rejecting her.
He added she was spreading rumors and even revealed their text messages. While the messages made it seem like Hacmon was trying to stay away, these new texts that Daphney has uploaded seem to paint an entirely different story. 
The truth, however, has not been established, and at this moment, it's just a case of "he said, she said."