Monty Lopez Comments on Sheri Nicole's TikTok While Still Talking to Ex Girlfriend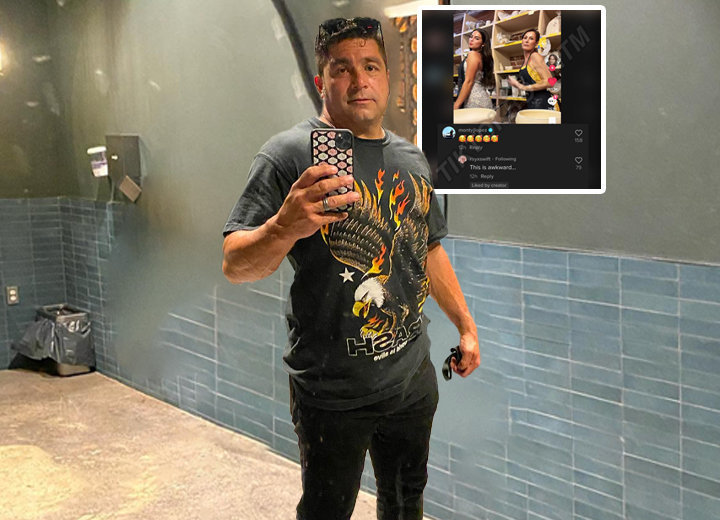 Ever since Addison Rae's father, Monty Lopez, was caught cheating on his wife, Sheri Nicole Easterling, his personal life has been in shambles. 
It all started after videos of Lopez hitting on a young woman in what appeared to be a nightclub went viral. The video surfaced on TikTok from the account @marlig and came in the aftermath of speculations of a fallout between Rae and her father. 
Eagle-eyed fans noticed the 21-year-old TikTok star unfollowed her father on social media. Noticeably, her mother had also unfollowed Lopez and removed the word "wife" from her Instagram bio.
And to make matters worse, a woman named Renée Ash came forward and shared Lopez had misled her in their five months relationship. Ash told Page Six in an exclusive interview that Lopez promised to marry her and start a family.
She had also been led to believe that Lopez's marriage with Easterling had been over. 
The woman said she was sharing her story to shed light on a man who had gotten away with power in the industry for too long. 
Monty Lopez Comments on a TikTok Video of Former Wife
The famous TikToker's father has not responded to any of the allegations, but his recent activities have caught the attention of netizens. 
On June 14, 2022, Easterling uploaded a TikTok video with her daughter doing a popular trend on the app. It looked like the mother-daughter duo was making potteries before taking a TikTok break. 
And in the comment section, Lopez left several smiling faces with hearts emoji but deleted it later. The comment was screengrabbed by The original Tiktokroom before it was too late and has been reshared on their Instagram. 

Monty Lopez commenting on his former wife, Sheri Easterling's TikTok video. (Source: Instagram)
Many people expressed their disbelief over Lopez's action in the comment section. "What in the world does he think he's doing?" wrote one user. 
Another user wrote, "He has the nerve to put heart eye emojis, I can't with this man. If you can comment on her post, then you can explain why you cheated on her."
A third one chimed in, saying, "Is he really acting like nothing happened? Bye."
Monty Lopez's Former Girlfriend Shares Messages He Sent Her
And while Lopez was commenting on his wife's video, he was also sending text messages to his former girlfriend. 
Ash took to her Instagram stories and shared messages she had received from Lopez. 
She shared Lopez had shown her his fake Instagram and claimed she had not responded to him since they ended things. 
In the message, Lopez said he hated her and then asked her how their relationship would move forward now that everything was out in public. He also asked her not to be stupid and call him back. 
In the second story, she shared a loved-up photo with Lopez and wrote, "I wish you the person presented to me. Unfortunate, you had to hurt many people in the process."
Ash explained she was sharing these messages because she was tired of seeing people still defending Lopez.