Miranda Simms' Weight Loss Has Kept Fans Amused
Miranda Simms underwent a weight loss transformation, but evidence suggests that it wasn't as recent as publications made it sound.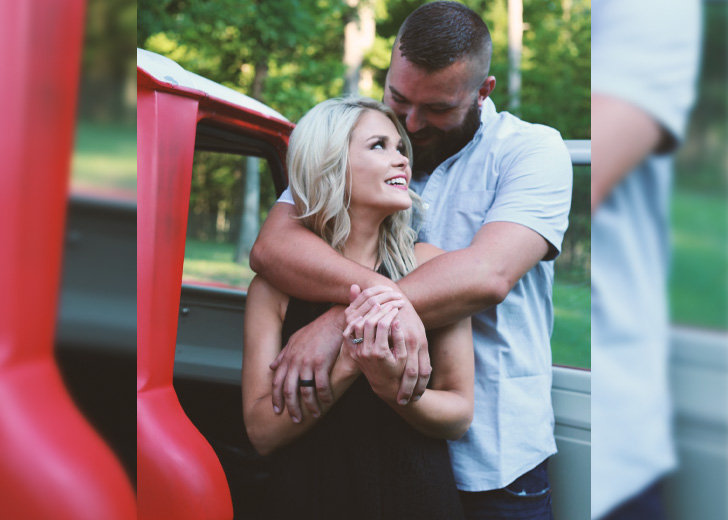 Miranda Simms found fame after she married Teen Mom star Cory Simms back in 2013. Before that, Cory was married to his first wife, Leah Messer, until 2011, and they share twin daughters, Ali and Aleeah.
When Cory last shared a snap of his second wife on Instagram, they had just been married. However, a lot seems to have happened since then. 
In more recent snaps uploaded by the reality star, Miranda was visibly slimmer. One might argue that she is skinnier than she had ever been. 
Photo Brought Miranda Simms' Weight Loss to Attention
A photo of Miranda and her reality star husband spending some quality time on a beach began circulating amongst the Teen Mom fandom. The snap featured Cory leaning against wooden rails, sporting a regular white t-shirt and a pair of brown trousers to match. 
On the other hand, Miranda opted to go with a bright red tank top paired with blue jeans. She hugged her husband from the side, placing her left-hand flat on his torso, her wedding ring on full display. 
As adorable as the snap was, there was something that the fans immediately noticed—Miranda's incredible weight loss. 
Fans Had Mixed Reactions
The last time fans got a glimpse of Miranda, she was on the chubbier side. However, these recent snaps revealed that the reality star had undergone a significant weight loss transformation. 
According to The Sun, fans had mixed reactions regarding Miranda's weight loss transformation. One fan wrote, "Wow she's really changed. I almost didn't recognize her."
Another speculated that she might have undergone weight loss surgery given that she was "half the size she used to be." Finally, a third defended Miranda and claimed not to understand what all the fuss was about since Miranda had always been a beautiful woman. 
Some even requested the reality star to spill the secrets behind her amazing weight loss.
Miranda's Weight Loss Wasn't Recent
While the beach photo only came into circulation in early 2021, it is safe to say that Miranda's weight loss did not happen recently. In fact, a few pictures on Cory's Twitter prove that she has lost weight for some time now. 
Take, for instance, the snap Cory posted on their sixth anniversary back in 2019. After Cody wished his wife on their anniversary and expressed his love for her, he snared a picture of himself hugging his beautiful wife. 
Even then, Miranda looked visibly slimmer when contrasted against the snaps from their wedding. In short, she had already accomplished the bulk of her weight loss transformation by then. 
Dialing the clock even further back to 2010, Miranda tweeted that she refused to wear anything but black outfits till she lost weight, implying that she was yet to begin her weight loss journey. 
Another tweet from 2011, also from Miranda, suggested that she had begun working out sometime in 2011 as she announced she was about to get her "training and fitness on!" 
It is fair to assume that Miranda's weight loss transformation happened shortly after her marriage with Cory since that was the last fans saw of her.