Mike Shouhed Reveals He Is Engaged to Paulina Ben-Cohen and Wishes to Have Kids with Her
Mike Shouhed and Paulina Ben-Cohen got engaged during their vacation to Hawaii.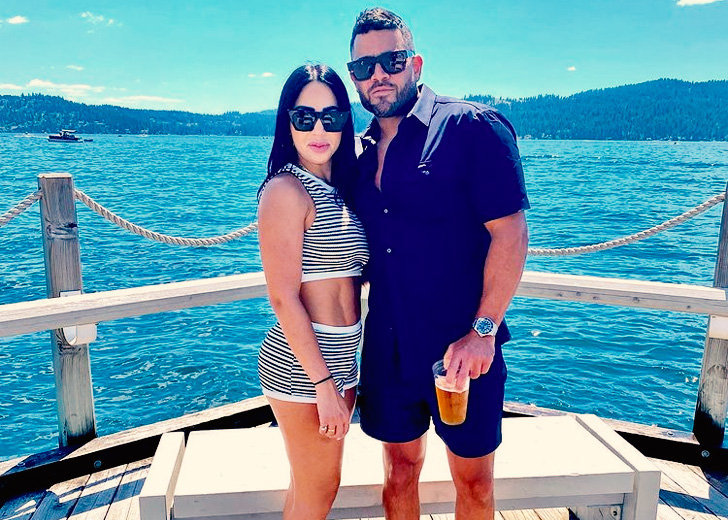 Mike Shouhed and Paulina Ben-Cohen are now engaged. The Shahs of Sunset star went down on his knees to propose to his girlfriend during their vacation to Hawaii.
During the first part of the Shahs of Sunset Season 9 reunion that aired on August 22, Shouhed confirmed his engagement to Ben-Cohen, showing off her ring while also revealing that the couple was currently living together in their Los Angeles home.
"I want to share something with you guys," he said. "We're engaged...And we wanted to share that with everybody today."
The Engagement
Revealing the details, the 42-year-old television personality shared that he first asked Ben-Cohen's son for permission to marry his mother before popping the question to his longtime girlfriend. She has two children from her previous marriage.
He also had inquired from the concierge regarding the most beautiful part of the beach, where he could give her a ring.
Although Shouhed did not specifically mention the engagement date, he uploaded a photo on Instagram on July 17, featuring the couple holding hands in Hawaii.
The engagement also surprised other cast members since they had previously mentioned they wouldn't be getting a prenuptial agreement. In addition, Ben-Cohen also made it clear she wouldn't feel comfortable signing one.
I would not marry someone if I felt that I need to protect myself. In my eyes, that's not a marriage. Then I'll just date someone.
He Wishes to Have Kids
An episode before the engagement announcement, Shouhed sat down with the cast and Andy Cohen, where he shared he had big plans with Ben-Cohen for their future.
The curious cast even asked him if his girlfriend was pregnant with his baby, to which he replied, "I wish." That statement made it clear that he wanted to have his own kids with her. 
However, he also shares a very close relationship with her children from a previous marriage.
"It's exhausting helping raise 2 kids! They are full of energy, they test boundaries, 4-year-old learning to be potty trained, 7 year learning to read...summer time & being home is driving them a little crazy too. Poor babies," he tweeted, referring to Ben-Cohen's kids on June 16, 2020. "But they are the highlight of my life n give purpose."
Shouhed and Ben-Cohen's Relationship Timeline
The couple came across each other on Bravo's reality show Shahs of Sunset, which they star in currently. However, the two first started as friends as he was hitched to Jessica Parido at the time after meeting her in the second season.
But his marriage to Parido, which took place in 2015, ended within eight months when she accused him of cheating. On the other hand, Ben-Cohen was married to Tal Bahari, whom she divorced in August 2018.
Soon after, Shouhed and Ben-Cohen got closer and eventually confessed their feelings for each other in the eighth season.
Even though the couple has been together to date, their relationship seemed rocky at times, especially when Shouhed was involved in a cheating scandal a few times. However, despite the obstacles and sourness, they have managed to stay together, and we only wish it grows stronger.