Meet the Anti-publicity Couple Michael Cera and His Wife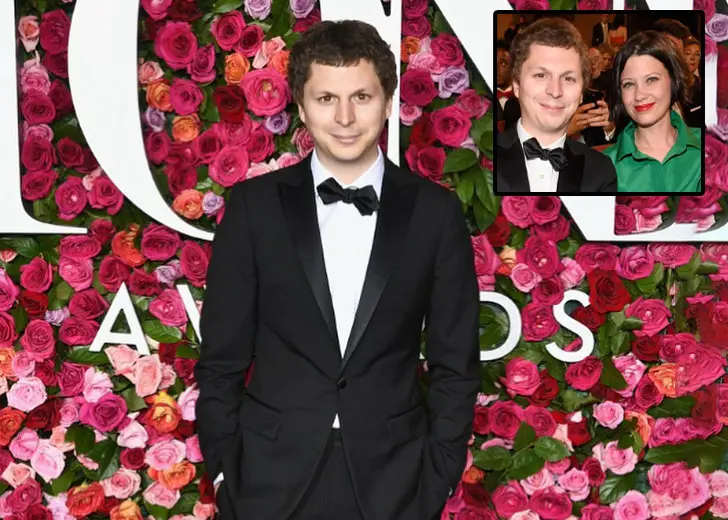 Michael Cera prefers to live his life completely out of public eyes.
He shares very little information about his personal life and does not tend to mix it with his professional career. As a result, not much is known about him and his life. 
Most of the information about his life has been from either his friends or the paparazzi. This includes his relationship with his girlfriend-turned-wife Nadine and their family. 
Here is everything we know about Michael Cera, his wife, and his family. 
Michael Cera and His Wife, Nadine
Cera has always spoken about not wanting to share his life with the public. He is not on social media and does not even want to be there.
Before Cera married his wife, he briefly dated his Scott Pilgrim vs. the World co-star Aubrey Plaza. Nobody knew about them until Plaza revealed that she was Cera's girlfriend for almost a year and a half. 
They were dating while filming the movie. They had a serious relationship to the extent that they almost got married. 
Plaza confessed that after filming Scott Pilgrim vs. the World, they drove across the country and "almost got married in Vegas." The two did not do so and broke up, but they remain good friends to date. 
Since he has kept everything under the radar, it is unknown when the actor made Nadine his girlfriend. Similarly, there is no information about their dating history and Nadine's life. 
Moreover, Cera has not revealed who Nadine is, her last name, and what she does. Nobody knew she was Cera's girlfriend before 2018.

Michael Cera photographed with his wife, Nadine. (Source: Instagram)
It was reported that Cera and Nadine got married, but the exact details are not known. The marriage speculations came up only after the actor, and his wife were photographed wearing rings. 
According to US Weekly, Nick and Norah's Infinite Playlist star was spotted with a gold ring on his left hand since at least January 2017. However, he has never confirmed anything about his and his spouse's marriage. 
Cera and Nadine are often photographed together, but they have rarely made official appearances. Perhaps the first time they did so was at the 2018 Tony Awards.
On June 10, 2018, the pair stunned the red carpet where Nadine wore an emerald green dress while Cera opted for a black-and-white suit. They were also photographed sipping champagne during the event.
The actor was nominated for Best Performance by an Actor in a Featured Role in a Play for his work in Lobby Hero. Unfortunately, Cera lost to Nathan Lane, who played the role of Roy Cohn in Angels in America. 

Michael Cera and his spouse Nadine photographed in Brooklyn, New York. (Source: Instagram)
Michael Cera's Family 
Recently, it was revealed that Cera welcomed a baby with his wife. The news was broken by his Life & Beth co-star, Amy Schumer, while promoting the show on ET Online on March 4, 2022. 
She spilled the beans while she was talking about her family and baby. She said, "Michael has a baby, too. Is that public knowledge?"
The public was not aware that Cera had welcomed a new family member with his spouse. Schumer fumbled about outing the actor and his child, but it seems like he did not take an offense to it. 
Instead, he confirmed that he was a dad and was "right at the beginning" of teaching life lessons for his baby. However, he did not reveal when the baby joined the family.