Are Mckenna Grace And Kiernan Shipka Related? Are They Sisters?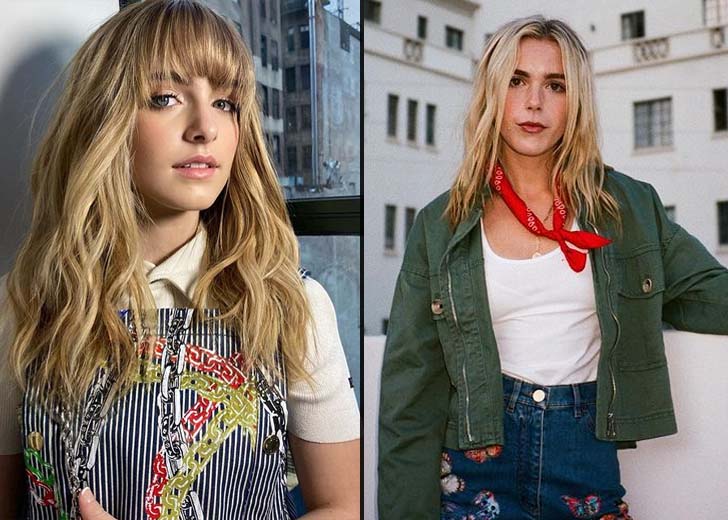 Mckenna Grace and Kiernan Shipka are related in Netflix's thriller drama Chilling Adventures of Sabrina.
The latter actress portrayed the titular role of Sabrina, while Grace embodied the younger version of the character on 'Chapter Eleven: A Midwinter's Tale.'
With her presence, the 15-year-old proved she had the mettle to deliver impeccable performance and impersonate a character. However, it was not just her acting chops that grabbed fans' attention. 
It was her uncanny resemblance to Shipka. Her gestures, expressions, and facial structures proved she was almost identical to the lead actress. 
Courtesy of the resemblance, their followers couldn't help but wonder if Grace and Shipka were sisters and ask — Is Kiernan Shipka related to Grace?
Mckenna Grace and Kiernan Shipka's Resemblance
In October 2021, a Twitter user emphasized the resemblance Grace shares with Shipka.
"Still don't understand how Kiernan Shipka and Grace Mckenna aren't related," the person wrote, stressing they got the same face. 
Another fan shared a similar sentiment, suggesting someone was "lying about their parents." 

Mckenna Grace(left) and Kiernan Shipka(right).
The tweets, which are just a few among many, prove the internet is rife with curiosity regarding the two actresses' relationship. Most of them have already assumed they are sisters. 
However, the others wonder how they could look so identical. And it turns out, Grace also thinks about it pretty much.
In January 2020, a particular fan uploaded a collage of Grace and Shipka's picture and wrote, "I think about this a lot," in the caption. 
Interestingly, Grace retweeted the post, writing 'same' with a face with tears of joy emoji.  
Are Mckenna Grace and Kiernan Shipka Related?
Although Grace and Shipka share a similar facial structure with an identical nose, eye, and lip, the duo is not related. They are not even distant family, let alone sisters.
Grace was born to Ross Burge and Crystal Burge, whereas Shipka was born to John Young and Erin Ann.
Grace's family came to California from Texas, and Shipka's family moved to Los Angeles from Chicago. Their biological parents, birthplace, and family prove they aren't sisters by blood. 
Having said that, the pair shares some commonalities. They both started their career as child actors and have actively pursued their professions. 
The 15-year-old was three when she started appearing in ads and commercials.
Likewise, Shipka was only five months old when featured in the 1994 cult-classic dama ER. She then starred in commercials before jumping into TV roles. 
Kiernan Shipka Chose Grace for the Show
Maybe the gossips on Grace being related to Shipka would have never surfaced if she hadn't portrayed the younger version of Shipka's character in Chilling Adventures of Sabrina.
Or if Shipka hadn't handpicked Grace to her younger self in the first place. Yes, you got it right!
The 22-year-old was the person who texted the show's creator Roberto Aguirre-Sacasa to hire Grace.
"You have to get Mckenna. She's like me as a little girl and we're dead ringers," she had told Sacasa before the filming. 
She reportedly even sent a picture of the young actress. Influenced by her suggestion, the casting crew approached Grace and cast her in the show. 
Years after, it seems like no one would have even looked identical and perfect to play young Sabrina than Grace.