Max Thieriot and Wife Lexi Murphy Have Spent 15 Years as a Couple
Max Thieriot and wife Lexi Murphy are parents to two sons.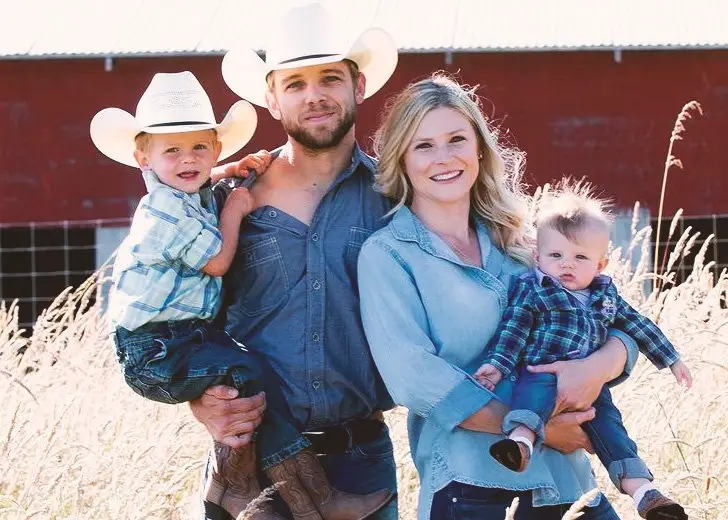 Max Thieriot made his big-screen debut in the 2004 movie Catch That Kid, starring alongside Kristen Stewart and Corbin Bleu. The next year, he played the role of Seth Plummer, a young man who is protected by Vin Diesel in The Pacifier.
Over the next few years, Thieriot appeared in movies like Nancy Drew (2007) and Kit Kittredge: An American Girl (2008), establishing himself as a rising star. He continued receiving much attention for his career and personal life but was never linked romantically to any of his co-stars.
That's because the actor has been in a long-term relationship with his wife, Lexi Murphy, since 2005/2006. Theriot and Murphy have been together for over 15 years and have a beautiful family together. Here's a look at their relationship timeline.
Max Thieriot Met Lexi Murphy During A Family Vacation
Thieriot and Murphy met for the first time in the Caribbean while they were still teenagers. Both of them were there on vacation with their respective families, and it was this encounter that started their relationship.
After seven years of dating, the couple returned to the Caribbean for a two-week trip where he proposed to her, and the two got engaged. Thieriot shared about how he popped the question when talking to Flaunt Magazine.
I think she expected it was coming. Then, she ended up thinking it wasn't going to happen because I waited a whole week before I asked.
Married In 2013
Thieriot took Murphy as his wife on June 1, 2013, in Arizona, a year after their engagement. His Catch That Kid co-star Stewart, who had recently broken up with her longtime boyfriend, Robert Pattinson, also attended the wedding.
Max Thieriot And His Wife Have Two Children
The Bates Motel actor and his wife welcomed their first child, son Beaux, in December 2015. The couple once again expanded their family in 2018 after giving birth to their son Maximus.
Thieriot often posts about his kids on his Instagram and recently made a post where he and his sons were posing with a fish they caught. In the caption, he wrote about how much his family loved spending time in the mountains.
Celebrated 8 Years Of Marriage
Thieriot and Murphy celebrated their 8th marriage anniversary on June 1, 2021. Given that the two had already been dating for 7 or 8 years before getting engaged, they have been together for over 15 years.
Thieriot has also expressed his appreciation for his wife via his Instagram on multiple occasions. Back in August 2018, the actor wished his wife a happy birthday after she hit the age of 30.
This hot momma turned 30 yesterday! She is amazing beyond words and us 3 boys are so incredibly lucky to have her.
Thieriot also does a throwback post on Valentine's Day every year to mark the special day with his wife.