Things You Should Know about Max Greenfield's Wife Tess Sanchez
Max Greenfield and Tess Sanchez have been married for 13 years.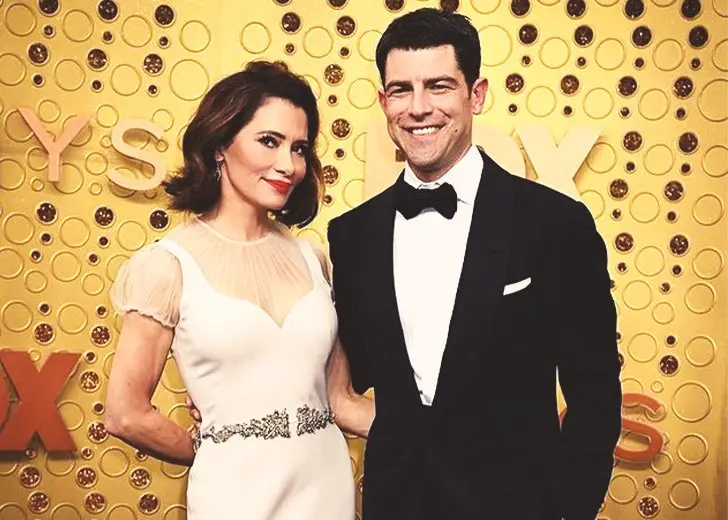 Fans have been curious about Max Greenfield ever since he starred as Schmidt in New Girl in 2011. Because of his role in the sitcom, his personal life received quite some attention.
Greenfield has been married to his wife Tess Sanchez since 2008. Here are some things about her.
Max Greenfield And Tess Sanchez Are Parents To Two Children
Greenfield and Sanchez have two children together. They welcomed their first child, daughter Lily Greenfield, in January 2010, two years after tying the knot. Their family of three grew again on August 24, 2015, when Sanchez gave birth to son Ozzie James Greenfield.
The actor had previously revealed that he decided to have a second child after spending time with Busy Phillips' kids.
I vaguely remember Dylan's candy shop. We ran into you and Birdie and Cricket. And you have such sweet kids and they were being so sweet to one another and they looked very cute and I thought, 'Maybe I can do this.'
Ex-Executive Vice President Of Casting At Fox Entertainment
While Sanchez hasn't worked in front of the camera, she has played a big role in many TV productions. Having joined Fox Entertainment in 2009, she served as the network's Executive Vice President of Casting till 2020.
During the decade-plus period when she led the network's talent efforts, Sanchez cast for series including Brooklyn Nine-Nine, Gotham, The Mindy Project, Grease Live, and Empire.
As reported by The Hollywood Reporter, Sanchez left Fox Entertainment after the network reorganized its casting department and eliminated the executive vice president position.
Prior to joining Fox Entertainment, Sanchez worked as a casting consultant and also served as Vice President of Casting for The WB Television Network from 2000 to 2007.
Sanchez Told Him to Get Rid of His Westchester Accent
Greenfield is a hugely successful actor now, but the beginning of his acting journey wasn't smooth. He dropped out of college after getting a 0.67 GPA in his freshman year and moved to Los Angeles in 1998 at the age of 18. 
The New Girl star landed his first role a year later in a series titled Undressed but still had trouble landing roles for many years afterward because of his Westchester accent.
When I first moved to L.A. from New York, I still had an accent. I remember auditioning for shows like Everwood and they were like, 'No man, we can't put you on the show.' I remember my wife telling me at the time like, 'You have to get rid of this [expletive] accent.'
When he got the role of Schmidt in New Girl, he still hadn't completely ditched his accent, but it helped Schmidt win the hearts of the show's viewers.
Greenfield revealed he would commit to a new voice when he got nervous, especially during auditions. And his efforts at hiding his accent created its own accent, which became a trademark for Schmidt.