Are Maude Apatow and Lukas Gage Dating? Iris Apatow Seemingly Confirms It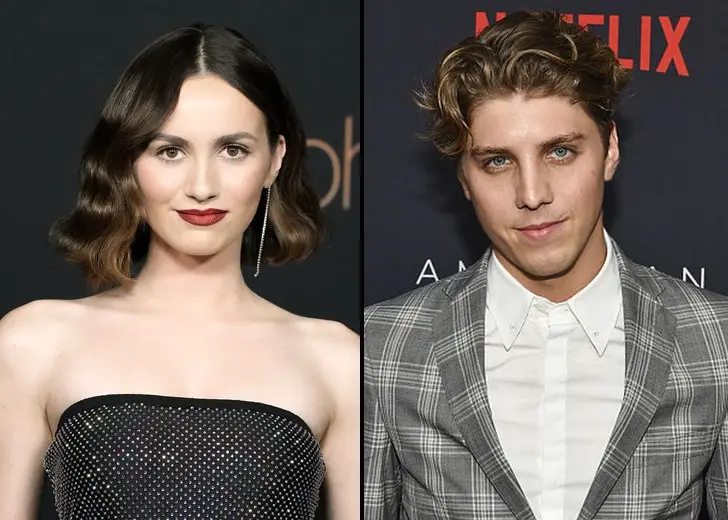 For almost a year now, Maude Apatow and Lukas Gage have been shipped by fans the world over. 
Then again, they'd been professing that the only thing between them was friendship.
Outlets began noticing the shift in the tone of their interactions in the summer of 2021, but recently, fans seem to have gotten the confirmation they'd been waiting for. 
Maude's sister, Iris Apatow, was the one to break the news over Instagram stories. 
Are Maude Apatow and Lukas Gage Dating?
Given the fact that Maude and Gage were suspected to be in a relationship, it's no surprise that outlets were milling out headlines too. 
One such headline ended up being featured on Iris' Instagram story. The headline read: "Fans think [Maude Apatow] and Lukas Gage are dating."
Iris made it official by bluntly announcing, "I can confirm!!" complete with a red heart emoji. 

Iris Apatow confirming Maude Apatow and Lukas Gage dating rumors (Source: Instagram)
The announcement was somewhat low-key before the massive gossip platform Deuxmoi got wind of it, thanks to one of their anonymous sources. 
Deuxmoi uploaded a screenshot of their source's intel on their Instagram, only to be swiftly picked up by Iris herself. 
She reposted the gossip page's story with yet another announcement that took the fans by absolute surprise. 
Iris captioned the post by thanking the gossip page before she went on to congratulate her sister and brother-in-law-to-be.

Iris Apatow suggested Maude Apatow and Lukas Gage are engaged (Source: Instagram)
Yes, you read that right!
Maude and Gage are engaged if the revelation that Iris made is to be believed. 
Fans React
Despite the news coming from a fairly reliable party, netizens have learned to know better than put all of their eggs on the social media basket. 
They have taken the news with a healthy fistful of salt. 
"I swear to god Lukas Gage has a girlfriend and it's not Maude Apatow and I'm highly irritated that people think it is," one Twitterati noted. 
That being said, there were still more than a few users who were delighted by the confirmation. Check out some of their posts below:
I am Too Old to be excited after learning that Maude Apatow and Lukas Gage are dating, and yet… — kelley (@itsallboring2me) February 28, 2022
Maude Apatow & Lukas Gage Dating Rumors
As per reports from The List, Maude and Gage first made it to the public radar as a possible couple in the summer of 2021. 
The shift in public perspective was in part catalyzed by the duo's Instagram activity. 
Maude was the first to post pictures of herself with her supposed boyfriend. More than a couple of them featured the two of them being cuddly. 
Shortly after, the two were caught flirting with one another in the comments section of their respective Instagram posts. 
Gage reportedly gushes over his alleged girlfriend often—at times, citing her as "an inspiration" or telling her she's "so hot."
The interactions have been anything but one-sided.
Maude called Gage "handsome" in a February 2022 post. Meanwhile, their loved ones have responded with heart emojis, suggesting that this relationship is something of an open secret.
Maude plays Euphoria character Lexy, who is the childhood best friend of the show's lead character Rue, played by Zendaya.
Gage appeared in four episodes of season one of the show and played Tyler, a high schooler who was badly bullied by school jock Nate Jacobs.
The duo has been friends since appearing in the horror movie Assassination Nation which was also courtesy of Euphoria creator Sam Levinson.