Country Singer Matt Stell Was a Bit 'Relieved' after His Split with Fiancee Sophie LeBlanc
"I can't say that I wasn't sort of relieved a little bit," Matt Stell says.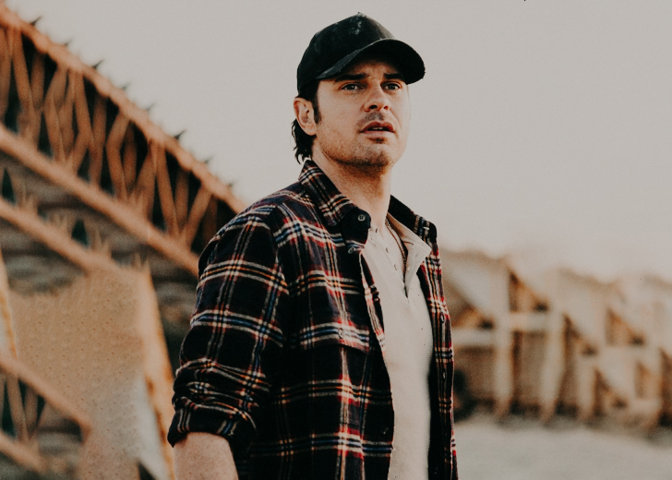 Matthew Neal Stell, commonly known as Matt Stell, is an American country music singer, guitarist, and songwriter who doesn't fit the mold of a typical country artist.
The 6 feet 7 inches tall singer grew up listening to alternative rock, played college basketball, and even passed a pre-med program at Harvard University's Extension School.
But there was always a passion for music inside him, for which he kept everything aside and signed a songwriting deal with Wide Open Music in 2014, as per Tennessean.
Circa 2019, when his music career was reaching its peak, his personal life was dealt a heavy blow. His engagement with his longtime partner and fiancée, Sophie LeBlanc, ended.
Matt Stell's December 2019 Wedding Never Happened
Stell dated LeBlanc for six years before he got engaged to her in December 2018. The musician went on his knees in front of the Jackson Square, New Orleans, to ask her to be his wife.
He shared the heartwarming moment in a December 16 post by uploading two snaps with a caption hinting that she accepted the ring.
Matt Stell proposed his wife to be in December 2018 (Source: Instagram)
The second snap in the slide saw the lovebirds hugging each other sweetly as the supposed wife to be closed her eyes to feel the forehead kiss Stell gave her.
Speaking to People in November 2019, Stell revealed that the former couple had set their wedding date for December 2019. But since he likes to keep things private, he and LeBlanc didn't publicize many details of their relationship.
I try to keep private as much of that aspect of my life as I can because, not only is it my business, but it's somebody else's business. I don't want to give any kind of one-sided answer on anything like that, just out of respect for all parties involved.
But since the 'Prayed for You' singer was way too much into his career, his then-girlfriend LeBlanc, who has a private Instagram handle with over 1400 followers, decided to end the engagement and not follow through with their scheduled wedding.
With that, the relationship they had initially formed while spending a month on a medical mission trip to Haiti completely ended. In addition, there has been no news on whether they are still on talking terms.
Matt Stell Was Relieved after the Breakup
In the same conversation with People's Nancy Kruh, Stell also opened up about his feelings after his relationship ended with LeBlanc.
He said the separation was not hard on him, and in fact, he was quite eased after the breakup. He stated,
I can't say that I wasn't sort of relieved a little bit. There's no hard feelings. It's the opposite, you know. We both want each other to be happy, and right now that means that it's not together.
Following the split, he continued focusing on his career and subsequently received an RIAA Gold certification for his 2019's single 'Prayed For You.'
Update: Are Matt Stell & Rachel Bradshaw Dating?
Recently, rumors of Stell dating fellow Country singer Rachel Bradshaw surfaced on the internet. 
As per Otakukart, Bradshaw had recently revealed that she had a new boyfriend. Around the same time, Stell also confirmed that he was no longer single. 
Although there has been no official word from the alleged couple, they were working in close proximity for months on end, or so the outlet claimed. 
Besides, Stell has a reputation for keeping his love life under wraps.