'The Bradshaw Bunch' Fans Are Convinced Lacey Hester's Daughter Zurie Is the Star of the Show
Zurie also has a younger sibling.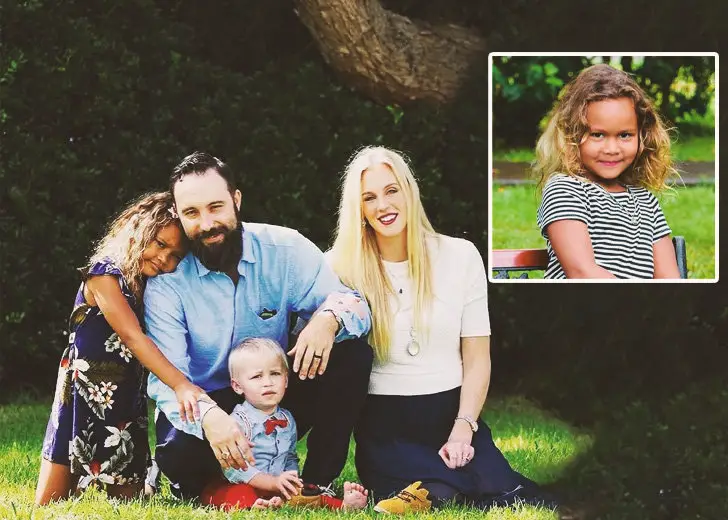 Premiered on September 17, 2020, The Bradshaw Bunch is an American reality television series featuring four-time NFL Super Bowl champion quarterback Terry Bradshaw and his family.
The first season — filmed at Bradshaw's ranch in Thackerville, Oklahoma — was a success and now would be followed by the second season later this year on E!
And before the second season, many fans are having a healthy debate on the internet, favoring the youngest member of the family, Zurie, who is one of the breakout stars of the family reality show. In case you didn't know so far, Zurie is Terry's granddaughter and Lacey Hester's daughter.
Fans Love Lacey Hester's Daughter, Zurie
Terry and Zurie's beautiful bond was manifested through the show, and fans were head over heels for the grandpa-granddaughter duo. The bond seemed even more appealing because Zurie could keep a famed celebrity like Terry grounded and down to Earth.
"I don't know what the big deal about Poppy is," Zurie said about Terry on the show, stating she had no clue why her grandpa was so famous.
Hence, people who were impressed by her innocence and her ability to keep them rooting for her when she was on-screen are convinced that the show's star is none other than but Zurie.
During The Course Of Life Alex & Michael podcast, where Zurie's mother Lacey was a guest, the podcast host expressed that he and his wife were big fans of Zurie, and he felt like she had the mind of a 19-year-old.
Meanwhile, a fan on Twitter asked for a spinoff of The Bradshaw Bunch featuring Zurie in the lead. "Bradshaw's grand daughter, Zurie, is the star of the show," another claimed. Someone added, "BEST NEW SHOW EVER! This is the show we all need during this crazy time. Full of love and laughs. Zurie is absolutely the star of this show!!"
Find below some more tweets showing love for Zurie:
Speaking with Distractify, Zurie's aunt Rachel Bradshaw also said she thought the little one was made for the limelight. "I'm not really surprised that the kids were super comfortable in front of the cameras. When you're a little kid, you don't really know how big of a deal that is," she stated. "She's a little show stealer."
Know Zurie Better
Zurie is an 8-year-old who was born in April 2013. She is the granddaughter of the quarterback Terry and his current wife, Tammy.
Coming to the little one's parents, her mother is Lacey, the biological daughter of Tammy and stepdaughter of Terry. Zurie's father is Noah Hester, the founder and culinary talent behind Puako Provisions & Catering.
So, if we connect all those dots, Zurie was born to her parents a year before Terry and Tammy married in 2014. Hence, Terry always looked after the little one since she was a child, and even though she is originally a step-granddaughter of the quarterback, she keeps it simple and calls him grandpa.
And it is not just fans, but Zurie's family also loves her very much. For instance, in one of her Instagram posts in 2020, Lacey described the little one as strong, smart, confident, and beautiful while calling her a "queen."
Zurie is blessed with a younger sister, Jebediah, and she lives with her family of four in Hawaii.