Who Is Matt Smith's Girlfriend? The Actors Dating Rumors and past Relationships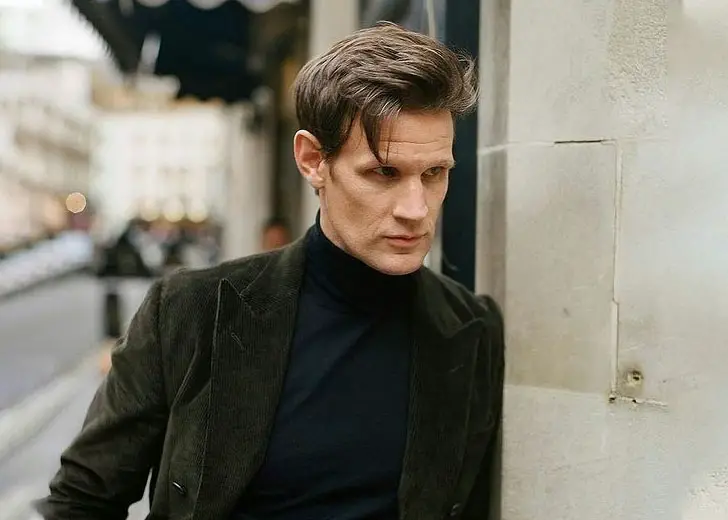 Matt Smith has gained much traction in the entertainment industry for the past few years. With many projects and accolades under his belt, the Doctor Who star is reasonably busy with his career. 
Regardless, he is still very active in the dating realm. Throughout the years, he has been linked with many actresses and models. 
Here is everything we know about Smith's girlfriends and relationship history. 
Does Matt Smith Have a Girlfriend?
It is unknown if Smith currently has a girlfriend. This is because he has not explicitly said anything about it. 
However, Daily Mail speculated that the actor might be dating Caroline Brady. In an article dated May 23, 2021, the tabloid reported a few reasons for their speculation. 
Brady is not involved in the entertainment industry. Instead, she is the vice president of Active Equity Impact Investing at bankers Black Rock. 
But she does have some connections through which she might have met Smith. Brady's sister and roommate, Millie, is an actress and model best known for The Queen's Gambit. 
Anya Taylor-Joy is the protagonist in the acclaimed Netflix series, so she has connections with Millie. Moreover, Taylor-Joy stars in Last Night In Soho alongside Smith. 
Therefore, Smith and Brady might have met each other via these connections. Additionally, a source for Daily Mail reported that Millie's friends exposed Brady was dating Smith. 
Regardless of the speculations, until and unless Smith confirmed Brady is his girlfriend or vice-versa, we won't know for sure. 
Matt Smith's Other Relationships
It is reported that Smith's first public known girlfriend was Mayana Moura. He dated the Brazilian singer and actress from 2008 to 2009. 
After that, he dated model Daisy Lowe for 18 months. Apparently, Lowe was the actor's ideal woman, and he pursued her for months before getting together. 
Being in two different places made their relationship long-distance due to work commitments. Regardless, the couple was trying to make it work. 
While Smith idealized Lowe, he did not want to get tied down. He was uncomfortable with the idea of marriage and commitment, and the relationship could not work. 
However, it is reported that the two reconciled in 2013 and later broke up in 2014. After Lowe, the House of Dragons star was in a five-year relationship with Lily James. 
The two started dating in 2014 and split in 2019 because of hectic schedules. They two had to stay away from each other for an extended period because of their careers. 
Additionally, the two were in different places in the relationship. Smith had plans to have children, but James, on the other hand, was confused about settling down. 
Moreover, it is reported that Smith had a fling with his The Crown co-star Claire Foy. But neither Smith nor Foy explicitly confirmed their relationship. 
In 2020, the actor was linked with Emilia Clarke and Sophie Russell. He and Clarke sparked dating rumors after they were photographed having dinner together in Soho. 
Similarly, Russell and Smith were photographed looking cozy and flirting with each other. But, again, this made people think that Russell was the actor's girlfriend.
Once again, neither of them confirmed any rumors. In 2021, Smith sparked rumors with his Last Night In Soho co-star, Taylor-Joy.
The two turned Twitter into a frenzy mode after photos of them together circulated online. 
Twitter was convinced they were dating because the pictures showed Smith's hands around Taylor-Joy in a car on their way to an event. 
However, since Taylor-Joy is currently in a relationship with Malcolm McRae, the relationship between Smith and Taylor-Joy might be nothing more than friendship.