Matt James and Girlfriend Rachael Kirkconnell Comeback with a Clapback
Bachelor Nation's Matt James and Rachael Kirkconnell's buzzworthy love story is going strong.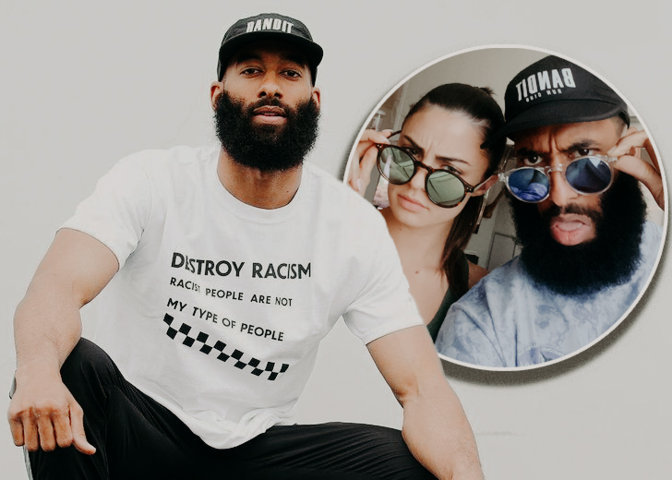 Matt James and girlfriend Rachael Kirkconnell attended the ESPY Awards on July 10, 2021, after taking a step away from the spotlight to nurture their relationship in private.
As they hit the red carpet, people were quick to comment how they finally came "out of the hiding." But The Bachelor stars were having none of it. 
James took to Twitter to counter the comments on July 11, 2021. Posting a silly selfie with his girlfriend that featured their raised eyebrows, he clarified they were not hiding. 
Two days after the official red carpet debut, the couple attended the Sports Humanitarian Awards in New York City on July 12, 2021.
The 29-year-old donned a glittery black tuxedo while his muse looked stunning in a white satin boat neck dress.
Matt James and Rachael Kirkconnell Broke up in February
James's romantic relationship with Kirkconnell didn't spur out as expected, even though she won his final rose in The Bachelor season 25.
The couple — who didn't get engaged, defying the contemporary nature of the show  — continued their relationship after the filming ended in November 2020. 
But as soon as the show premiered on January 4, 2021, Kirkconnell's controversial past racist stints surfaced on the interest.
Images of her taking part in an antebellum-themed "Old South" party during her college days, along with claims that she mocked her classmates for dating Black men, emerged out.
As a result, the past behavior affected her relationship with James, and the pair broke up in February 2021. Despite the split, they put their differences aside and announced their reconciliation in May 2021. 
However, they kept the details of their relationship away from the limelight and worked on the issues in private. 
Being Private Helped Their Relationship 
James shared that a break from the spotlight bettered his relationship with Kirkconnell in an interview with People on July 10, 2021. 
The North Carolina native commented on the criticisms and the obstacles they faced during their relationship and expressed they could deal with their issues as soon as they isolated themselves from public scrutiny. 
I'm following the lead of everybody else. You know, I think that I look to people who have been where I'm trying to get to.
In his own words, the reality star was looking up to long-term relationships and hoping to imitate the nuts and bolts of a healthy rapport. He was trying to have an enduring bond just like Kirkconnell's parents' long marriage.
The progress in their relationship became public, months after news of them trying to move in together hit the internet on May 2021. A close source told E! News that the graphic designer would move to New York City to be closer with her beau.
Without a doubt, the pair have turned a new leaf in their relationship by working together on their differences.