Matt Barnes and Girlfriend Anansa Didn't Take Long to Get Together after Divorce with Ex Wife
Barnes has three sons from his relationship with ex-wife Gloria Govan and ex-girlfriend Anansa Sims.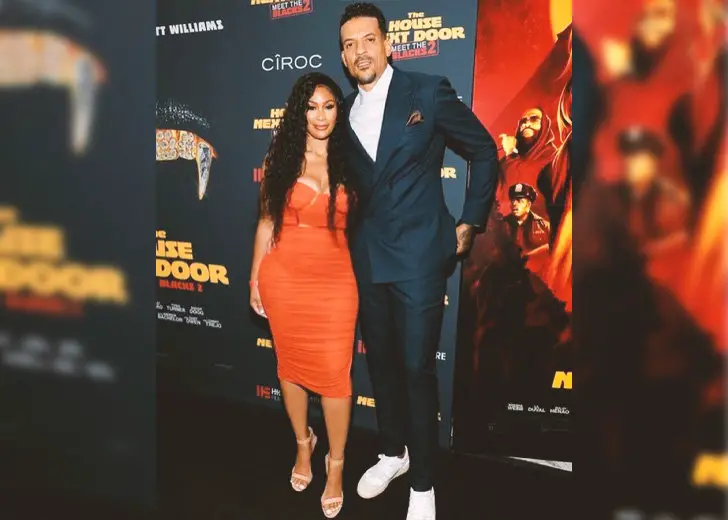 Former NBA star Matt Barnes had a very successful basketball career. And though he has retired from the sport, his name came up frequently for quite some time because of his messy splits from his partners.
Barnes first split with his ex-wife Gloria Govan towards the end of 2014 but moved on with Anansa Sims not long after. Unfortunately, his relationship with Sims also ended in an unsavory manner despite him stating he didn't want to repeat what had happened with him and Govan.
Here's a look at Barnes' relationship with Govan and Sims.
Matt Barnes And Ex-Wife Gloria Govan
Barnes and his ex-wife Govan met when she was just 12 years old. They reconnected after several years when he played for the Golden State Warriors near her hometown of Oakland, CA.
The two started dating in 2006 and got engaged in 2008. Barnes and Govan also welcomed their twin sons — Carter and Isaiah — the same year.
Barnes switched from the Golden State Warriors to the Los Angeles Lakers in 2010. He was arrested because of domestic violence suspicions the same year, but Govan came to his defense.
Any accusations of domestic violence are false. My fiancé, Matt Barnes, has never physically abused me or my family.
Barnes and Govan tied the knot in 2013 but announced their split after just a year of marriage. TMZ reported in October 2014 that the basketballer and his reality star wife had split because of trust issues.
Govan started dating Derek Fisher, who was once Barnes' teammate. Barnes and Govan's divorce process got messier, and the two traded verbal jabs for years on social media.
Eventually, their divorce was finalized in 2016, and Barnes was granted custody of his kids in 2018. He also got an 18-month restraining order protecting him against Govan.
Matt Barnes And Anansa Sims
Following his split from Govan, Barnes soon started dating Sims. The two had gone to college together and hit it off after running into each other years later.
During his appearance on Hollywood Unlocked, he shared he and his girlfriend, Sims, had become "irresponsible" and had unprotected sex, leading to the birth of his third son, Ashton Joseph Barnes.
Cheating rumors surrounding the two surfaced, and they fired at each other on Instagram. The former NBA star made a post where he wrote he hoped he would be allowed to see his son.
Sims replied with a post too, where she said he would be able to see his son as she only wanted an order of protection to keep herself safe from him.
In his same appearance on Hollywood Unlocked, Barnes spoke about why he didn't want his second split to be messy.
I think my first breakup with my twin's mom was so public and nasty and people had to choose sides. I mean that's the last thing I wanted to happen at this time.
Barnes and Sims are now on good terms, and he has even taken to Instagram to show his appreciation for welcoming their son.