Martin Kove Felt "Like a Million Bucks" Working with Son on 'Cobra Kai'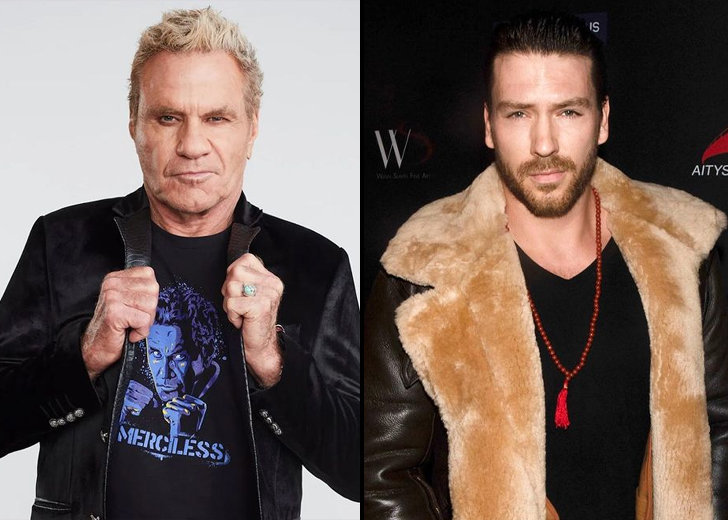 The Karate Kid spinoff series Cobra Kai premiered globally on August 28, 2020. 
Fans were reintroduced to many of the original characters including the resident bad guy John Kreese reprised by Martin Kove. 
And joining him this time was his son Jesse Kove, whom he shares with his former wife, Vivienne Kove. 
Jesse appeared in one of the flashbacks in season three as one of the bullies that harassed young Kreese. 
At the time, Kreese was a high school student working at a diner as a server/busboy.
During an interview with Entertainment Weekly, Martin shared he was walking on the set and watching his son doing a scene. 
The writers, who were also watching, stopped him and told him his son was "killing it."
"I hadn't even had a chance to say good morning yet...I felt like a million bucks," beamed the veteran actor. 
Martin was almost going to reject the role because he was skeptical about reprising the character on TV. 
Fortunately, everything worked out well for both the Koves.
Martin Kove and His Son on Working Together
The father-son duo has appeared in various projects together, but nothing came close to working on Cobra Kai for Jesse.
"It was such an honor to play in this world that I was brought up around my whole life. I hope I made my dad proud," Jesse explained.
In another interview with Bourbon Blog, Jesse opened up about his experience of working with his father. 

Martin Kove and his son Jesse Kove during a pedicure session. (Source: Jesse Kove/Instagram)
He explained that he had grown up around movies, so working with his dad felt natural. 
They enjoyed shooting together and gave each other advice on making their scene or character better. 
"Sometimes if he comes to visit me on set, he will whisper something like 'maybe try it this way,' and I will do the same for him," said the younger Kove. 
The actor added that he was really lucky he got to work with his father and vice versa despite the challenges. 
Jesse Kove on Finding His Calling
Jesse followed in his father's footsteps after realizing it was something he wanted to do. 
As a kid, he would always join his father on sets, and the things he saw fascinated him. 
The sets were always different and creative, whether it was for cowboy movies, sci-fi thrillers, or monsters.
He mentioned that the experience of seeing everything in real life could not compare to what was shown on the screen. 
As he got older and understood everything, he realized he wanted to become an actor. 
Jesse gained experience during his middle and high school years when he joined the theater arts and directing classes. 
Admittedly, he had so much fun it never felt like work to him. This encouraged him, in addition to all the compliments he got about how talented he was. 
When he turned 18, he decided he would pursue acting professionally and has not looked back since then.
Jesse also assured that the decision was his own, not his parents'.
He iterated his parents never pushed him into the industry and allowed him to make his own decisions.