All about Martha MacCallum's Family Life with Husband Daniel and Children
Fox News anchor Martha MacCallum married Daniel Gregory three decades ago and has a family of three children in New York City.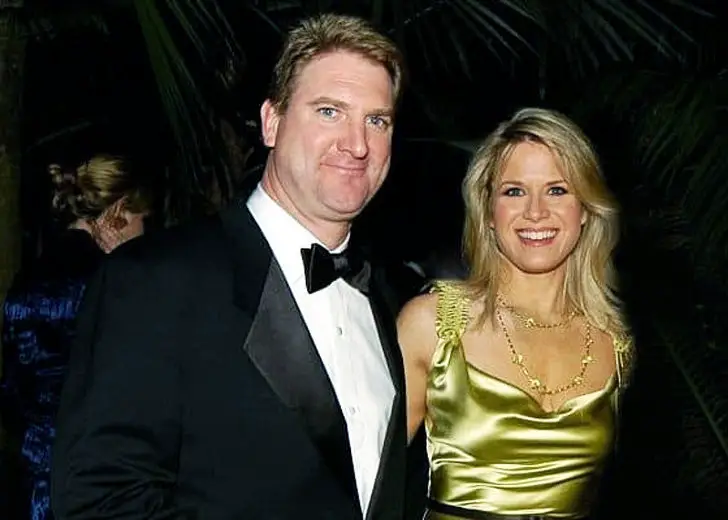 Starting out as a reporter on the floor of the New York Stock Exchange, Martha MacCallum is famous for interviewing several renowned public figures like former President Barack Obama, late Senator John McCain, and General David Petraeus, among many others.
MacCallum is the news anchor for Fox News' The Story. She is also known for her controversial statements on TV.
After a mob of Trump supporters stormed the Capitol after the 2020 elections, she initially said, "This is a huge victory for these protesters. They have disrupted the system in an enormous way!"
Following a slew of negative feedback from viewers, she changed her stance on the situation. She proceeded to call the events "unsettling" and went on to state that "control has to be maintained."
Despite her popular image on television, she manages to remain silent about her private life in the public eye. Here's what we know about MacCallum's family life.
Martha MacCallum Has Been Married for Almost Three Decades
The Fox News anchor met her husband, Daniel John Gregory, at a wedding where he asked her to dance with him, although he was there with someone else. 
The pair immediately hit it off when they met at that wedding and continued seeing each other after their first date. They watched The Godfather Part III and shared a pizza from John's Pizza in NYC.
They walked down the aisle on August 22, 1992, at St. Elizabeth's Church in New Jersey following a traditional Roman Catholic ceremony. 
Gregory rose to fame as the husband of the veteran media personality, but he has his own reputation as the vice president of Gregory Packaging Inc. in Newark. His company manufactures sun cup juice and provides its services to a variety of sectors, from schools to healthcare. 
The couple shares a house with their three children in New Jersey, where Gregory's business headquarters is located. 
The Couple Are Proud Parents of Three
MacCallum and her spouse, Gregory, have three children. They welcomed their first child, a baby girl, Elizabeth Bowes Gregory, followed by two sons: Edward Reed Gregory, and Harry MacCallum Gregory.
Their daughter, Elizabeth, followed her mother's footsteps as she is frequently seen as a coverage volunteer for Fox News. She graduated with a degree in Political Science from Villanova University.
According to his LinkedIn profile, Edward is graduated from the University of Notre Dame in 2021 with a degree in Economics and is currently serving as an associate at Franklin Templeton Investments in New York City. 
Less is known about their son Harry, apart from his appearances on MacCallum's Instagram page. Harry has appeared multiple times alongside his mother on Fox News' 'Cooking with Friends' and has the reputation of being an excellent cook in his family.