Markiplier Discharged from Hospital after Intestine Problems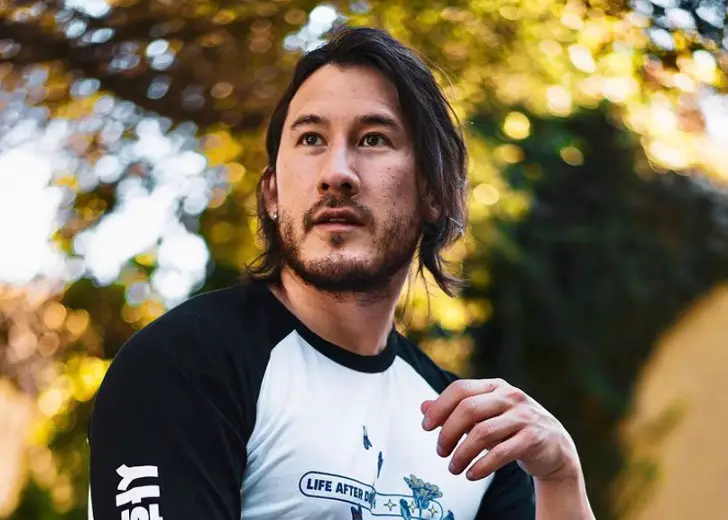 "The fart arc is over."
Those were Quackity's remarks of relief when Markiplier announced he was free from his catheter-bound existence at the hospital. On April 23, 2022, Markiplier finally got home from the hospital after a few days' stay.
He had intestine issues which had him immediately hospitalized. But the YouTuber didn't let his situation get the best of him, joking throughout the entire ordeal on Twitter.
Markiplier Finally Home after Being Hospitalized for Bowel Obstruction
"I'm home!" Mark announced on April 23, 2022, eliciting many positive reactions from his followers and fellow YouTube creators alike.
"HE IS AT HOME!!" a fan replied to his tweet, with a GIF of a dancing Markiplier keeping the caption company. And as mentioned above, Quackity had his own joke to make for the occasion.
Mark announced he was at the hospital on April 21, 2022.
"Well this is inconvenient timing…," he wrote in his post, uploading a masked-up selfie from the hospital bed with a thumbs-up to keep the spirits high. The backdrop of the picture comprised medical equipments.
Jacksepticeye found the fun in this, shooting back with a "Name a more iconic duo" at Mark.
Just 15 minutes after the first tweet, he put up a poll on Twitter, asking everyone to take a guess on what had happened to him this time around. The options to choose from were — "LA Gangs Finally Got Me," "Boob Reduction," "Boob UN-reduction," and "Intestines went kaboom," which turned out to be the right answer.
48.9 percent of people voted for the fourth option, but, going by how the votes were distributed, it did not seem like people were making serious choices but choices that made them laugh the most.
Then, on the morning of April 22, 2022, he posted another update on his condition, but again, it seemed to be a humorous take on his bowel obstruction issue.
"Still at the hospital but doing alright," he wrote. "Doctors are waiting with baited breath for me to fart as a sign that I won't need surgery." At this point, he was already trending on Twitter, with people using #hefarted to talk about him.
The hashtag was misleading because he had not farted. And he made sure the message got across in a subsequent tweet later that day.
"you guys jumped the gun a bit because I DIDN'T EVEN FART YET!!" he clarified, posting a screenshot of the trending hashtag and Twitter's description about the same.
Just four hours after this tweet, though, he released some built-up gas within him. "I FARTED!!" he joyously tweeted, hoping it was the beginning of the end of his time at the medical facility.
It was not to be, though. An update came the next morning, on April 23, 2022, where Mark revealed he was still at the hospital.

Markiplier posts a selfie while hospitalized for stomach-related health problem. (Photo: Markiplier/Twitter)
"FYI still at the hospital. Apparently farting wasn't enough to unlock the doors," he said. To this, a few fellow creators responded with funny responses.
Jacksepticeye wrote back, "Time to start [expletive] some pants!" Anthony Padilla was more Shakespeare-esque, as seen in the following tweet.
It's not clear when the floodgates opened for Mark, but he was discharged from the hospital just hours after his latest update.
Not Markiplier's First Bowel-Related Hospitalization
Mark had a similar stomach-related hospitalization in December 2020 and in 2015.
On December 2, 2020, he was rushed to the hospital following "bowel instruction" complications. He updated his fans soon after and said he had some "intense abdominal pain" but also that it wasn't life-threatening.
He was kept under observation for a day even though his bowel appeared to be functioning normally. He avoided surgery this time as he had surgery in 2015 when there was a blockage in his intestines.
The first two times, Mark's health problem had everyone concerned. However, this time, everyone was relatively chilled.