Mark Levin's Illness Isn't Keeping Him Down: 'I'm Not Going Anywhere!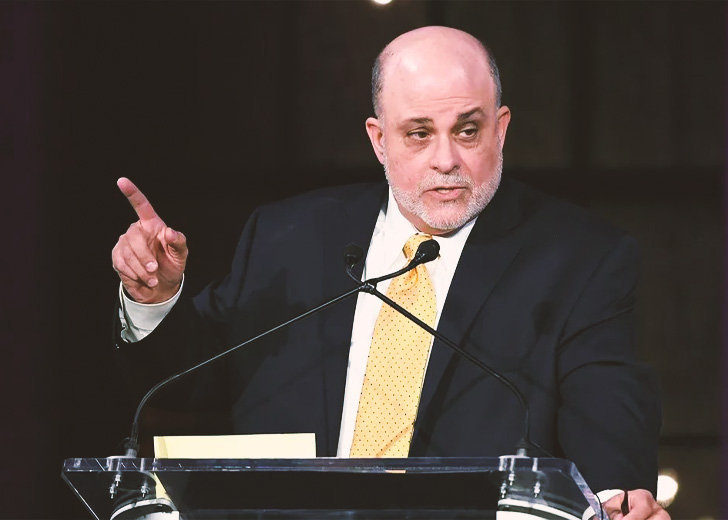 Mark Levin is widely known for his political radio show The Mark Levin Show. In 2020 Levin launched his television program called LevinTV. 
The show is currently in its second season, and in the program, Levin is known to give his unique perspective of pro-American and patriotic values. 
Levin is not only limited to his shows as he is also known to be the author of six New York Times bestselling books, including Plunder and Deceit. 
Professionally, he is a lawyer who has previously worked in the administration of President Ronald Regan and served as chief of staff for Attorney General Edwin Meese. 
The versatile personality has also served as Deputy Assistant Secretary at the United States Department of Education and Deputy Solicitor of the U.S. Department of the Interior.
Levin's work during his illustrious career has not gone unnoticed as the American lawyer has many prestigious awards to his name.
Per the Premiere Speakers Bureau, Levin has seen a host of awards presented to him, including the inaugural American Conservative Union's Ronald Reagan Award, the Media Research Center's William F. Buckley Award for Media Excellence, and, the latest one being Gene Burns Memorial Award for Freedom of Speech.
Unfortunately, the American lawyer also has a history of heart-related illness, and his health struggle is known in public. 
Levin's Recovery from Heart Attack
In June 2000, the lawyer suffered a major heart attack and needed bypass surgery to give him a chance to live.
During an exclusive interview with National Review in 2007, Levin opened up about his recovery and talked about how his dog Pepsi, a mixed breed — part Border Collie, helped him during his healing period.
In the chat, Levin initially revealed that he had complications after undergoing a major heart operation. As a result, the bureaucrat was "in and out of hospitals for a few months."  
He later talked about his recover from heart illness. Per Levin, while he was recovering at home, his dog Pepsi was always by his side, smiling at him and wagging his tail at "the speed of sound."
The affectionate dog was always in need of Levin's attention and wanted to play with him at all times. Whether Levin was taking bed rest or sitting up in a chair, his dog showcased loyalty and never went out of Levin's sight.   
Later, after Levin recovered significantly, he went on short walks with Pepsi. The dog lover even credited his faithful pet to be the reason he never gave up on his health condition. 
Talking about the motivation Pepsi gave him, Levin said, 
I had to get better — for Pepsi! He wouldn't have had it any other way.
Mark Levin's Struggle with Chronic Illness 
As reported by Washington Examiner, Levin's heart illness struck him back while he was in Virginia to attend a festival with his family earlier in September.
Later talking on his radio show, the conservative commentator made his illness public and spoke in detail about how he felt tremendous pressure on his chest as he was walking away after parking his car.  
According to Levin, his heart problem became worse through the night, which made him seek medical help the following day. 
Levin was hospitalized, and a stent was implanted in his artery to assist blood flow. 
During the talk show, Levin called his heart condition to be "fairly aggressive" but at the same time showed strong determination as the host claimed that despite his illness, he is "not going anywhere."