Mark Levin & Wife Steer The Same Ship Of Opinions & Values
Radio personality Mark Levin and his wife Julie Strauss Levin had an interview-like conversation at 2020's CPAC. The conversation was evidence that they are on the same page when it comes to their opinions and views on American politics. Learn more about Mark's personal life & his career!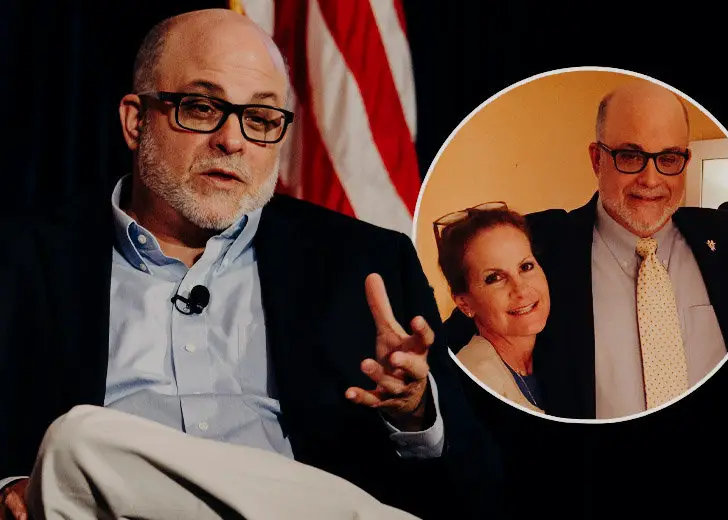 Radio personality Mark Levin—who is regarded as one of the most powerful voices in American politics and presidential happenings—is married to an equally powerful woman, Julie Strauss Levin, an attorney with broad experience in both the for-profit and non-profit spaces.
And both passionate commentators, the Levin couple, share similar opinions and values regarding political ideas and opinions.
Keep reading to explore how they steer the same ship; and more about Mark's personal life & his career!
Mark Levin And Wife Julie Strauss Levin Appeared Together At CPAC 2020
The politically-influenced couple marked their presence at 2020's Conservative Political Action Conference (CPAC), held in the Gaylord National Resort & Convention Center from February 26 to February 29, 2020.
See you at CPAC with my wonderful wife Julie at 11:30 AM eastern this morning! — Mark R. Levin (@marklevinshow) February 29, 2020
During the event, the power couple sat down together in an interview-like setup with the wife wearing the hat of an interviewer and the husband as an interviewee. They touched upon a slew of different issues, from talking about the US elections to the USA's relationship with countries such as Israel, Syria, and so on.
In addition to that, the recipient of the American Conservative Union's Ronald Reagan Award also showed respect and admired President Donald Trump's effort to eliminate COVID-19 contagion from the country.
As the radio personality talked about politics and passionately tabled his opinions and views favoring The Republican Party, his wife Julie, on the other side, happily appreciated and agreed with everything her husband's remarks.
Both are ardent admirers of Donald Trump and unanimously discredit the leftists as being diabolical. Moreover, it was clearly evident from their conversation that they were on the same page regarding their opinions and views on American politics.
The Couple Appeared Publically Only After Mark Separated With His First Wife
Before getting married to Julie Strauss Levin, the American Lawyer was married to a woman named Kendall. The conservative commentator's ex-wife has been a mysterious figure with rarely any media presence. In addition to that, it is also unclear when and why Mark parted ways with Kendall.

Mark Levin (3rd from right) and his ex-wife Kendall (2nd from right) clicked together back in 2014 (Photo: Ron Paul Forums) 
Together, the former couple lived in Loudoun County, Virginia, along with their two children: a son named Chase and a daughter named Lauren. As of 2020, his daughter is 32-year-old while his son is 29. 
After being separated ex-wife, the famous lawyer started appearing with his current-wife Julie. Even this marriage was kept private until a May 2017 post revealed the two together as husband and wife.

Mark Levin and his wife Julie Levin with Israeli politician Natan Sharansky (center) in May 2017 (Photo: Facebook)
Since then, the present-day couple has been regularly making public appearances together, including at the Radio Hall Of Fame 2018 Induction Ceremony in November 2018, the Conservative Political Action Conference (CPAC) in February 2020, and so on.
Internet Seems Confused Over Mark's Wife Full Name
When you search for "Mark Levin's Wife," the search results, as well as some media outlets, simply point out the name, "Julie Prince." However, that is not correct information, as no official sources cite the radio personality's wife with that name.
The full name of Mark's wife is Julie Strauss Levin, who is an attorney by profession.
According to CPAC, Julie recently got appointed to the U.S. Commission for the Preservation of America's Heritage Abroad. She has also been working with the Virginia Israel Advisory Board since getting appointed by the Virginia Assembly Speaker in 2017.