Mark Hamill Revealed Off-Screen Romance with Carrie Fisher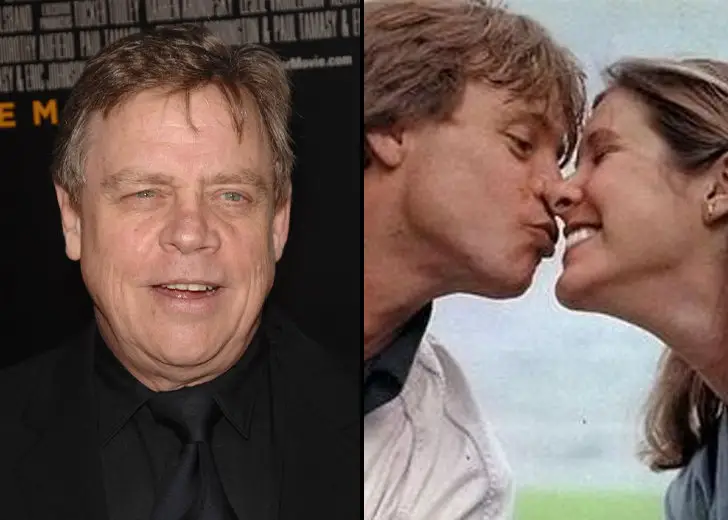 Mark Hamill and the late Carrie Fisher became close after getting to know each other on Star Wars.
It was Hamill who asked Fisher out for a meal after being cast in the first installment of the series Star Wars: A New Hope.
Reportedly, within the first ten minutes of their supper date, Fisher was sharing personal information about her father with Hamill giving birth to their longtime relationship.
She shared intimate details about her dad Eddie Fisher's love affair with Elizabeth Taylor, which gave Hamill chills all over his body.
Mark Hamill's Relationship with Carrie Fisher
Hamill and Fisher were attracted to each other, the actor confessed during his December 2017 interview with The Guardian.
However, Hamill further shared how he knew from his other job experience that it would have been a bad idea to have an affair with co-actors while on set.

Mark Hamill and the late Carrie Fisher share a photo in their The Empire Strikes Back merchandise. (Photo Credit: Instagram)
"But Carrie [Fisher] and I found pretexts," Hamill shared, recollecting their conversation about kissing techniques which eventually led to the former couple "making out like teenagers."
When asked if they had an affair during the filming of A New Hope, "Oh, yeah! Are you kidding me? We were all over each other," replied Hamill enthusiastically.
But, the famed actor did confess that the pair were well aware of their actions and, at times, would burst out laughing while reflecting on their doings.
Despite all their closeness, Hamill stated Fisher wasn't her best friend.
She had many friends whom she met at parties while Hamill would go along with Fisher out of politeness.
According to the Star Wars actor, he shared a level of comfort with Fisher, which in the long run, made them feel like real siblings.
Mark Hamill Remembers Carrie Fisher Post Death
Fisher died on December 23, 2016, following a heart attack at the age of sixty during her flight from London to Los Angeles.
After the passing of the actress loved by her fans as Princess Leia, family spokesman Simon Halls released a statement on behalf of Fisher's daughter Billie Lourd.
It read, "It is with a very deep sadness that Billie Lourd confirms that her beloved mother Carrie Fisher passed away at 8:55 this morning."
The writing continued stating that the world loved her and that she would be missed profoundly.
Fisher's family thanked her fans and well-wishers for their thoughts and prayers in the concluding sentence.
Hamill took to his official Twitter account to share his dismay posting a black-and-white picture of himself and Fisher captioning, "no words #Devastated."
However, that wasn't the only post he would put out to remember his beloved friend.
Actor Hamill is known for his frequent social media posts shared on the actress's multiple birthdays.
Mark Hamill's Birthday Wishes for Carrie Fisher
"Happy Birthday Carrie Frances Fisher. The world will never stop missing you," Hamill posted in October 2020, sharing a picture of himself and Fisher in a kissing pose.
Similarly, in October 2021, he put out another tweet marking Fisher's birthday.
In the old photo, Hamill was seen holding actress Fisher's hairs from behind while she stood in a casual position with her arms folded and a slight grin on her face.
"Happy Birthday to a very special someone who was never not fun & always highly tolerant of my juvenile on-set high jinks.. Even when she wasn't in the mood," Hamil wrote affectionately.
In 2021, the Star Wars actor celebrated Fisher's induction on the Hollywood Walk of Fame when she was announced as a member of the Class of 2022.
Hamill congratulated all the new honorees in his Instagram post but paid special tribute to his "space sis" Fisher saying her star will blaze from here to eternity.