The Car Accident That Could Have Ended Mark Hamill's Iconic Career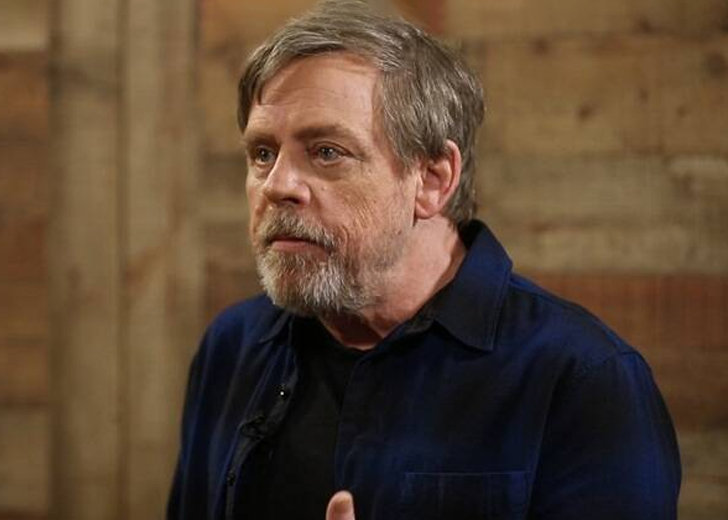 Mark Hamill was left with a fractured nose and left cheekbone after a freakish car accident on January 11, 1977.
Doctors took cartilage from Hamill's ear to reconstruct his nose during the treatment.
The car accident took place four months before the release of his then-upcoming sci-fi movie Star Wars: A New Hope, meaning he was yet to become an overnight star.
Since the actor was lesser-known, the news of his accident did not receive huge coverage in newspapers and on television channels.
But things changed dramatically after the film opened on May 25, 1977, leaving moviegoers in awe of Hamill's Luke Skywalker.
Mark Hamill's Car Accident
Amid the press tour of his movie Corvette Summer, released between A New Hope and its 1980's sequel The Empire Strikes Back, Hamill gave insight into his accident.
He reflected on his accident during his conversation with Gossip Magazine in 1978.

Mark Hamill promoting the latest installment of his Star Wars movie. (Photo: Instagram)
"What happened was that I was on the wrong freeway," said Hamill, further mentioning how he was speeding at 65-70mph near a forest with no cars and road traffic.
In his recollection, the popular actor reasoned his attempts to "negotiate an off-ramp" made him lose control of his vehicle, which tumbled over and went off the road.
The following day, he was scheduled to reshoot for A New Hope, but director Lucas opted to use a body double in the light of his car accident.
Interestingly, in the opening scene of The Empire Strikes Back, Hamill's character, Skywalker, was attacked by a Wampa, leaving him with facial injuries.
This particular action sequence has thus remained one of the biggest cinema mysteries to date, as fans from the movie fraternity still argue regarding the purpose of the fight scene.
According to speculation, filmmaker George Lucas re-worked the script to provide a storyline to explain the scars on Hamill's face covering his real-life accident in the process.
Mark Hamill's Co-Star and Director Opined Differently
The Empire Strikes Back opens with Skywalker's epic battle with a Wampa, which attacked Hamill's character and clawed him in his face.
The sequence ended after the creature dragged Skywalker inside its cave.
In the Blu-ray commentary of the movie, Lucas maintained that the Wampa scene helped justify Hamill's new look.
However, he suggested the scene wasn't written to accommodate his car accident.
He said storywise, Skywalker and his allies were involved in numerous fights over time, which justified his new look.
"There is a scene in the film where Mark [Hamill] gets beat up by a monster, which helps even more, but that wasn't really the meaning of why we wrote the monster in the beginning," Lucas explained.
He continued saying the movie needed something suspenseful at the beginning while the Empire was looking for Skywalker.
But, late actress and Hamill's co-star Carrie Fisher remembered things differently during her commentary.
She argued the film's storyline was purposefully adjusted with the fight sequence to explain his post-accident look.