Mark Curry Doesn't Have a Wife but Says He Is Committed to Someone for Almost 30 Years
Is Mark Curry Gay? Is he married? Let's find out.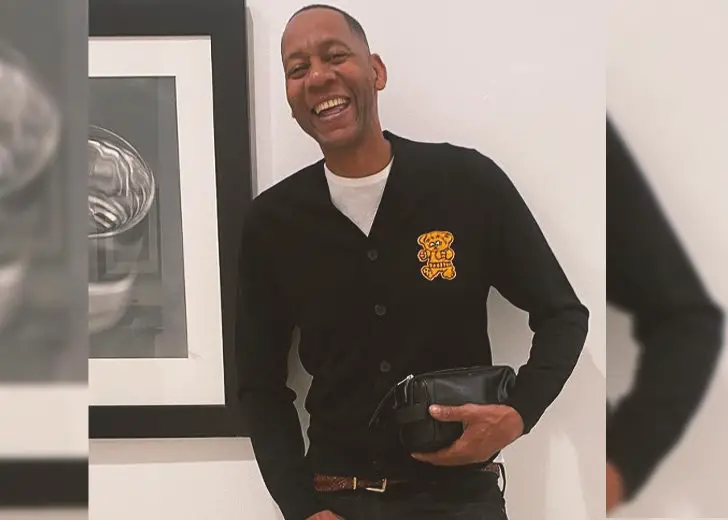 Marcus G. Curry, popularly known by his stage name Mark Curry, is best known for his role as Mark Cooper, ex-basketball player turned teacher on the ABC sitcom Hangin' with Mr. Cooper. The actor appeared in the series from 1992 to 1997.
According to IMDB, he started working at a drugstore after quitting college, where he polished a comedy act that he regularly practiced on customers. It was these customers, as well as his family and friends, who finally encouraged Curry to try his stand-up routine at area comedy clubs.
Curry made his stand-up debut in Oakland and eventually became the city's most sought-after stand-up comic. He became highly successful as a comic and established himself in the industry. His acts paved the way for comedy-club bookings all over the world. 
Rising into fame through comedy, Curry also served as one of the various hosts of the syndicated series It's Showtime at the Apollo during the early 1990s.
The comic co-starred in all three seasons of See Dad Run, Nick At Nite's first original live-action family comedy series, which aired from 2012 to 2015.
Is Mark Curry Married?
Talk show host Wendy Williams and the actor went candid as they took a stroll down memory lane and opened up about their private lives on "The Wendy Williams Show." 
When asked if he had a wife, he replied he has never tied vows with anyone but has been in a relationship for over 30 years. 
"I'm not married, but I am with this beautiful lady I've been with for more than 30 years." 
He also has two daughters aged 16 and 19. His older daughter is attending the first year of college, whereas his little one is still in high school. Both of them are seen frequently on Curry's Instagram posts.
Curry recently posted his older daughter's graduation, where she graduated with honors with all A's in her classes. He also revealed she is now attending CBU with a full-ride scholarship for academic excellence. 
Is Mark Curry Gay?
Curry isn't gay, as he revealed he has been in a relationship with a woman he loves for the past 30 years. However, the 60-year-old comedian is often confused with English television presenter Mark Curry, who came out as gay 15 years ago. 
The television host came out publicly as gay when he organized his "coming out party" and married his long-term partner in a civil ceremony. 
On 23 June 1986, Curry joined the children's television program Blue Peter. Although the former Blue Peter presenter and chartered surveyor Jeremy Sandle had been together for ten years and shared a house, the star was not openly gay during his time on children's TV, as he feared it would ruin his career.