Who Was Mariah Carey's Father? A Look at Their Relationship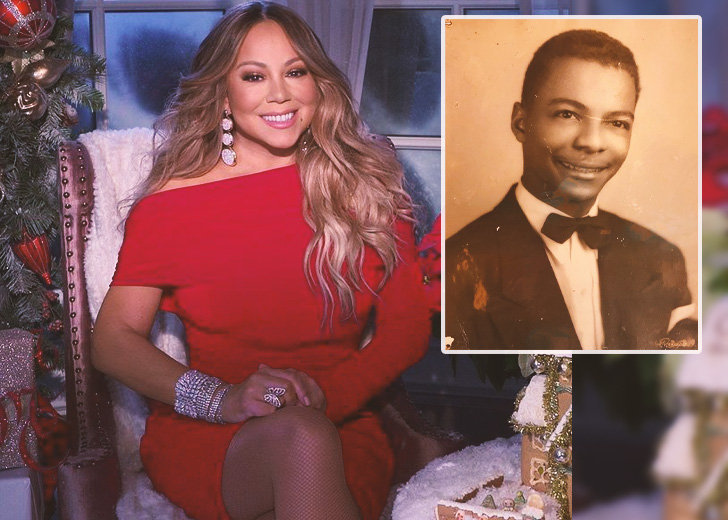 American singer-songwriter Mariah Carey is one of the most accomplished artists of our generation. 
With her five-octave vocal range and staggering lyrics, 'Songbird Supreme' rose to fame in the 1990s. Since then, Carey has succeeded in breaking numerous records and has won many awards. 
The 'Emotions' singer was born in New York to a former opera singer and vocal coach of Irish descent, Patricia, and Alfred Roy Carey, an aeronautical engineer of African-American and Afro-Venezuelan lineage. 
Carey had a complex relationship with her family. Her grandparents disowned her mom for marrying a black man.
Racial discrimination was a prominent part of Carey's childhood sufferings. While living in Huntington, her parents were even shot through their window for being an interracial couple.
Her 2020 memoir, The Meaning of Mariah Carey, looked into Carey's childhood and her father's memories.
Mariah Carey's Complicated Relationship with Her Father
People in her neighborhood were always skeptical of her relationship with her father. 
"If we were together, people would look at us in a really strange way," wrote Carey in her memoir. "As a little girl, I had blonde hair, and they'd look at me, look at him, and be disgusted."
Carey's parents, Patricia and Alfred, divorced when she was just three years old. As a result, she was primarily raised by her mother, while her siblings, Alison and Morgan, stayed with their dad.
Carey had little contact with her father since childhood. However, the few moments she shared with her father shaped her into the woman she is today. 
The 'Vision of Love' singer recollected her childhood when her father would only let her eat only a cracker for a snack.
"With precision, I would take one teeny-weeny bite along the scalloped edge," she wrote. "I'd chew ever so slowly, letting the savory sensation linger on my tongue."
Mariah Carey's Father Didn't Always Support Her Career
Mariah Carey didn't have any godfather to look up to in the industry.
In fact, according to Carey, her father didn't support her career when she first started. He always pointed out that a music career wasn't a secure way of making a living.
Even after winning two Grammys for her debut, her father told her to become a producer instead to become more successful.
 "I was immediately thrust back to my childhood, as if my two Grammys were two A's on my report card and he was asking me what had happened to the pluses," wrote Carey.
Sunday dinners with her father became less frequent, and despite all the backlash she received from him, she continued her journey as a music artist. 
Her Father Passed Away in 2002
Carey was in Italy during the recording of her album, Charmbracelet, when she received a call from her father. He told her he had a rare form of bile-duct cancer and that his treatments weren't working.
"A healthy man develops a cancer that poisons the part of his body that absorbs and washes away waste," Carey wrote. "My father held so much inside and had little opportunity to flush out all the bitterness he'd consumed."
When she arrived at the hospital, the father-daughter accepted his limited time on the earth and openly discussed their relationship. 
"This was the first time I revealed to him (or any family member) my struggles growing up." wrote Carey in her memoir.
After his death, Carey paid tribute to her father as she recreated his funeral in the 'Through the Rain' music video.