Teyana Taylor's Father Wasn't Present in Her Life — Mother Took over the Reins of Her Future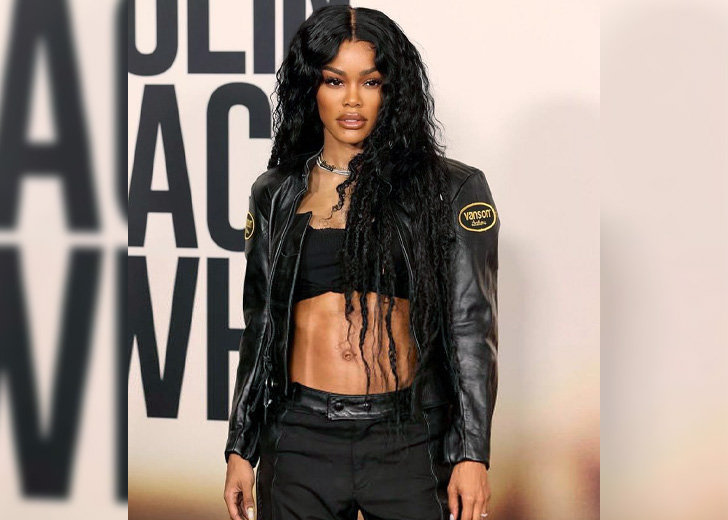 Teyana Taylor has proved over the years that she was born to be a superstar. She started her career as a singer at 15, signing a record deal with Pharrell's Star Trak Entertainment.
Thereon, the multi-hyphenate starred on MTV's reality show My Super Sweet Sixteen, modeled in fashion shows, launched her all-female production company, The Aunties, and churned out hit albums and songs, including her 2014 debut album VII. 
Undoubtedly, Taylor has remained on top of her game, whether it be as a singer, rapper, choreographer, model, or an all-around businesswoman.
And, while she has created the best out of her creative abilities, she has one particular person to be grateful for — her mother, Nikki Taylor. Nikki parented Taylor as a single mom and helped her figure out her creative side, even in the absence of her biological father. 
Who Is Teyana Taylor Father?
Taylor's biological father is reportedly Tito Smith. According to her blog in Urban Newsroom, Taylor's father didn't have much of a role in her upbringing. Smith was apparently too invested in his other eventful romantic relationships. 
Besides Taylor, he fathered two sons and a daughter with different women. Taylor, admittedly, was on good terms with all of her dad's baby mamas and her half-siblings, but she couldn't understand how her father could keep having babies when he couldn't even look after the ones he already had. 
Probably because of his life choices, Taylor seemingly doesn't have a good relationship with her father. She has never mentioned him in her interviews or even on her socials. 
Taylor's Mother Helped in Her Career
Despite the absence of her biological father, Taylor's mother did all she could to raise her well as a single parent in Harlem, New York. And when the 30-year-old found her passion for music at a young age, Nikki helped her perform at parties and sharpen her skills. 
She became her manager and took care of her professional ventures while also supporting her as a mother.
Appreciating the selfless love, Taylor penned a brief, heartwarming message for her mother on her birthday that fell on August 19, 2021. The Harlem native posted a picture of her mom and wrote, "! I love you mama always and forever my lady."
Teyana Taylor Has a Father Figure 
Although Taylor couldn't have the father-daughter rapport with her biological dad as she may have wanted, she found a father figure in her mother's long-time partner, Boe Daney. Taylor calls Daney her pops.
On Father's day 2020, she uploaded a picture of herself with Daney on Instagram and wished him in the caption. She penned, "Happy papa day to one of my favorite people in the whole wide world @boemoney_ I love you pops!"
Interestingly, Daney is one member of the Taylormade management group. A peek into his Instagram clarifies he looks after the technical aspects in Taylor's shows. He has actively taken part in Taylor's ongoing The Last Rose Petal Tour, a 12-city farewell for her retirement from music.