Maria Menounos' Husband Proposed Only after 19 Years into Their Relationship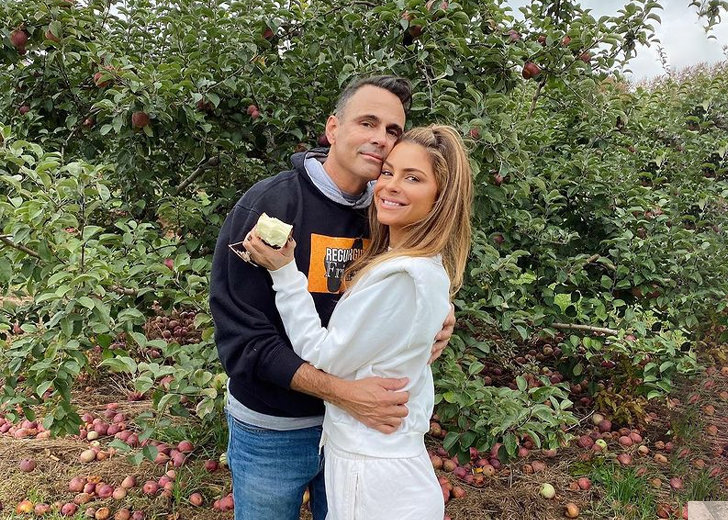 Maria Menounos was proposed by her husband, Keven Undergaro, nineteen years after their relationship began.
In December 2018, during their exclusive conversation with Yahoo Lifestyle, the couple opened up about their initial meeting, hardship, and eventual fairytale wedding.
Maria Menounos' First Meeting with Husband
After being involved in a movie project, Menounos initially crossed paths with her spouse Undergaro as a nineteen-year-old college student in Boston.
"It was love at first sight," she said in her recollection. Likewise, Udergaro admittedly said he felt he hadn't met anyone like her after meeting Menounos for the first time.
Their first coming-together was short-lived as Udergaro left after the filming wrapped up.

Maria Menounos and her husband Keven Undergaro take a selfie together. (Photo Credit: Instagram)
However, as they said their goodbyes, the couple was overwhelmed with emotions. 
They could not understand why they felt such strong bonding, given they only spent a few days together.
Menounos, however, claimed she already knew that they were made for each other. 
She was certain Undergaro was the one for her and was ready to do anything to make sure he would fall in love with her.
Maria Menounos Moved in with Husband
Menounos' plans of living with Undergaro weren't awaiting an easy execution, as her father was strict, and she knew he would not allow his daughter to marry a non-Greek.
However, this unlikeliness played an important part in bringing the lovebirds closer.
She said both of their families had dramas of their own, but their mutual trust and faith in each other helped them overcome their situation.
But, unfortunately for Menounos, her love affair came at a hefty price.
Her father disowned her for breaking the family tradition, making her live with Undergaro in an unfinished basement, sharing the space with three others with near-to-no money to spend.
While they clung to each other's love, their aspiration to make a name in Hollywood kept them going despite hardship.
Undergaro recalled saying to his wife that she was a star and there was something special about her. He assured her that they would eventually overcome their situation and fulfill their dreams of becoming Hollywood stars.
Maria Menounos' Engagement and Wedding with Husband
The couple got engaged during their appearance on The Howard Stern Show in 2016.
On the talk show, they were initially present to promote Menounos's cookbook titled 'The Every Girl's Guide to Cooking.'
"We had so many special memories watching Howard Stern when we were in the basement," Undergaro shared with the host, saying getting engaged on the show's set was a milestone for the couple.
Over a year and a half, Menounos and Undergaro would marry in a fashion they would have never dreamt of.
Their wedding ceremony, which took place on New Year's Eve at Times Square in New York, was officiated by Steve Harvey and shown live on Fox network.
Reflecting on their dream wedding, Undergaro said if they had decided to get married seventeen years ago, it would not have been as special.