Things to Know about Marcus Smart — Mother's Cancer, Girlfriend, and Salary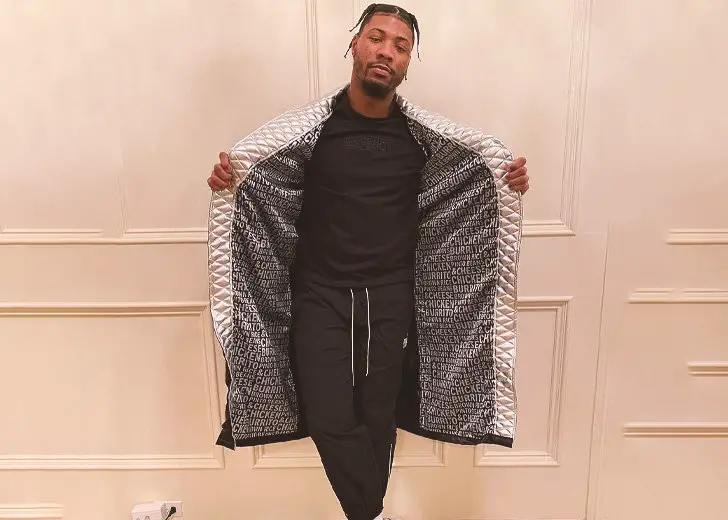 Professional basketball player Marcus Osmond Smart — commonly known as Marcus Smart — is a seasoned defender for the Boston Celtics of the National Basketball Association (NBA).
He has been with the team since he was selected with the sixth overall pick in the 2014 NBA draft on June 26, 2014.
Over the years, the NBA star has made himself renowned as one of the best defenders in the tournament, regardless of position, all thanks to his fierce nature, strength, and hands.
But Marcus is more than just a basketball pro, as he is also a committed boyfriend and a thoughtful family man. So, here is everything you need to know about his life away from basketball.
Marcus Smart Is 28 Years of Age
Marcus was born on March 6, 1994, making him 28 years old as of this writing. He was born and raised in Dallas, Texas, by his parents, Billy Frank Smart and Camellia Smart.
Growing up, he attended Edward S. Marcus High School in Flower Mound, Texas, and subsequently moved to Oklahoma State for his college.
And it was between those years of high school and college; he sharpened his skills as a basketball player by participating in various age-level competitions.
His Mother Passed Away Due to Cancer
On September 17, 2018, Marcus took to his Twitter to post a touching tribute to his mom, Camellia, confirming she had passed away after losing her battle with cancer.
"I feel like I'm suffocating and the person who helps me get through things [has] left me but I know [you're] in a better place with no more worries, no more hurt, no more sadness or pain," he wrote in a note attached with his tweet.
The same year in August, the Celtics guard had revealed that his mother, who was 63 years old, was diagnosed with myelodysplastic syndrome, a form of cancer caused by abnormalities in the blood-forming cells in the bone marrow.
"At this point, from what they told me, they're just trying to preserve life right now," he said publicly. "You can't fix it. Would have to get a whole transplant, and at her age that's tough. Transplant would probably be more harmful than good."
In addition to his mom, Marcus had also lost his older brother Todd Westbrook to cancer at the age of 33 in 2004 — at that time, the NBA star was just nine years old. He has three older siblings: Todd (deceased), Jeff Westbrook, and Michael Smart.
Giving a tribute to his brother, he now has a tattoo that reads "33" on his triceps, which represents the age when his brother passed away. During high school and the initial days of his NBA career, he even wore jersey number 33.
Marcus Smart Is Dating a Girlfriend
Marcus is a very private man who prefers to keep his personal life very private. Even his relationship status was suspicious until NBC Sports in January 2020 revealed that he had a girlfriend.
While covering a story on his unique choice of clothing, especially wearing a robe over a shirt, even on formal occasions, the publication stated that his girlfriend once bought him a new Versace robe for Christmas.
What Is Marcus Smart's Net Worth?
The famed basketballer has his net worth in millions. However, no specific number is known since various outlets have reported different figures.
That being said, he was previously in a four-year deal with the Boston Celtics, where he was paid a salary of $52 million for playing with the team during the contract period. He signed the contract in July 2018.
He again signed for the same team another 4-year contract in August 2021, and according to reports, the deal earned him a $77 million extension.
For his splendid performance, Smart was named the 2021–22 NBA Defensive Player of the Year on April 18, 2022, becoming the first guard since Gary Payton to win the award.