Mama June Shares How She and Boyfriend Justin Stroud Met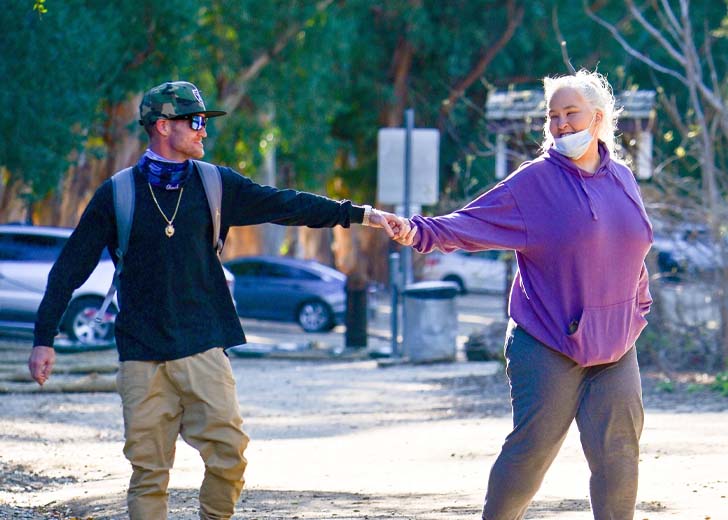 Mama June has found an independent man for herself.
The Mama June: Road to Redemption star has been talking about her relationship with Justin Stroud recently. Their relationship had a lot of rumors surrounding it, and she is here to clear them all.
During a recent interview, she revealed how they met and how he has adjusted to her life surrounded by cameras and fame.
How Mama June and Boyfriend Justin Stroud Started Dating
June and Stroud began as complete strangers. When they started dating, they did not know each other at all — especially Justin, who had no clue who the reality star was, despite her being on TV for over a decade now.
Talking about their chance meeting, she told Entertainment Tonight, "We just started chit-chatting, and I started stalking him."

Mama June with her boyfriend, Justin Stroud. (Photo: Twitter)
It took little time for them to get serious, and she moved in with him.
"People don't realize. When me and Justin first met, I moved in with him, to his home," she told ET. "We both had our separate homes, but I moved in with him."
After their dating life took off, Stroud became a part of her fame. But that was never his intention, according to June.
Stroud even told the producers of the show, "No, I don't want to be part of it. I don't want to do it." He had his businesses to handle and held a full-time job as well.
"So it has been kind of an adjustment to him," June said but also revealed that he had rolled with the punches.
All these meant that, in her eyes, her boyfriend was not a "clout chaser" as the accusations suggested. "Everybody always says he's a clout chaser. [expletive], I was chasing him," she joked during the interview.
Mama June Recovering with Justin Stroud
"He does his own stuff. I do my own stuff, but we do a lot of stuff together," June said of her dating life with Stroud. Among those lots of things, recovering together is an important one.
The reality star has been recovering from substance abuse for a long time. As it turns out, Stroud is, too, and they shared their recovery experiences to help each other.
Doubters are always there for the couple. "A lot of people say, 'Well, two in recovery cannot be together.' Well, that's a lie," she said.
She claimed they were determined to prove those who doubted them wrong. She felt like they had gone through more in one year than most couples go through in their lifetime.
Stroud was helping her get herself back together, and she was doing the same for him.
June has had a few relationships in the past where both she and her partners did drugs together. She also has had relationships with controversial and frowned-upon people, like child molesters and convicts.
Despite her shaky past, June now seems to be on the way to recovery with her boyfriend.