A Look at Mama June's Relationship History
Mama June and Geno Doak are no longer together.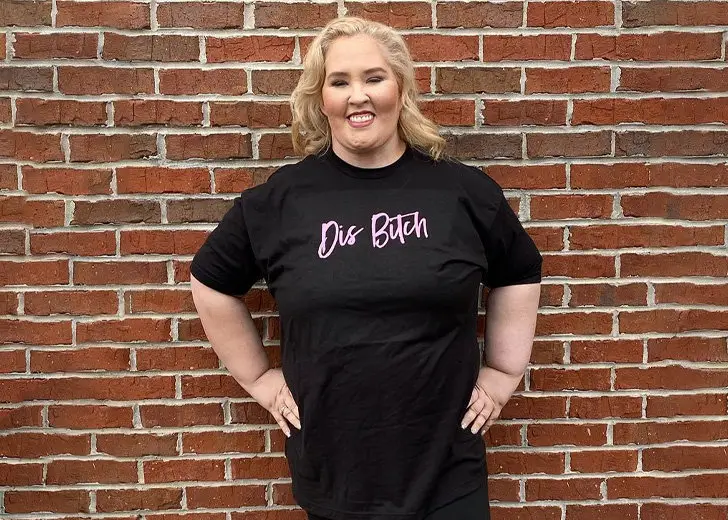 Reality star June Shannon, popularly known as Mama June, has confirmed that she has split from her longtime boyfriend, Geno Doak. During a live conversation she had with a friend on social media, she revealed he hadn't been a part of her life for a while now.
The news of their split comes shortly after Doak got sentenced to 16 months in prison for his drug case, which involved both Shannon and Doak.
On March 15, 2019, the two were arrested outside of a gas station in Alabama for crack cocaine possession. Doak entered custody on July 29, 2021, and has a release date of November 28, 2022.
Despite their initial arrest, Shannon and Doak were still doing fine, and she even celebrated six months of sobriety on August 2. However, addiction had been a big problem for the duo, and Shannon had previously revealed that she spent nearly $1 million on drugs for herself and Doak.
Shannon clarified in an interview with ET Online that Doak wasn't the one who got her involved with drugs like many people thought while also sharing her recovery journey.
And I think a lot of people think that [Geno] had the influence of drugs, but the reality is I was the one with all the drug dealers. I was the one that was hooking him up with the dope. So, like I said, the best way to describe it to somebody is that it's a work in progress. It's an everyday thing.
So far, neither Shannon nor Doak have revealed the reason for their split.
Shannon's Past Relationships
Before Shannon started dating Doak, she used to be married to Michael Thompson, mostly known by the name of Sugar Bear. Shannon and Thompson tied the knot in May 2013, and their wedding was televised.
However, it wasn't a legal ceremony, and the two called it a "commitment ceremony." When talking to People about their ceremony, Shannon spoke about what she thought about marriage and finding a partner.
Never settle for a man who doesn't treat you right. If a guy doesn't love everything about you, move on! There are plenty of fish in the sea. I give this advice to my daughters because I always want them to be themselves and surround themselves with people who love them for them.
Unfortunately, Shannon and Thompson ended their relationship in September 2014 after she allegedly discovered he had dating profiles for online services. Thompson insisted that he only cheated on her with one other person despite talking with several people through the services.
After her ex-husband's confession, Shannon forgave him, stating that she was proud of him for coming clean. Following their split, both of them said their children were their number one priority.
Thompson moved on with a woman named Jennifer after the split and the two eventually married. However, his and Shannon's daughter, Alana Thompson, later claimed her dad abandoned her and her sisters after his marriage with Jennifer.
Thompson denied the allegations alongside other abuse allegations that were thrown at him. He also claimed that he tried to get in touch with his daughters but was stopped by Shannon.
Before meeting Thompson, Shannon was in a relationship with Mark Anthony McDaniel, who had served 10 years in prison after being convicted of aggravated child molestation in 2004.