What Was Maluma's First Tattoo? A Look at His Body Art Collection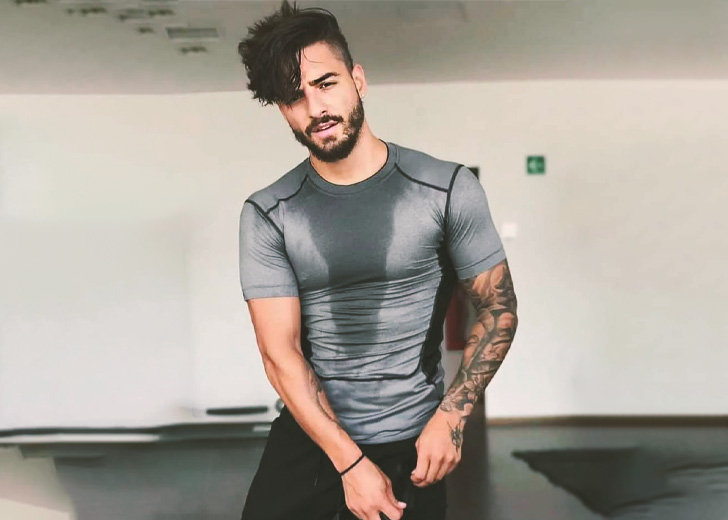 Singer Juan Luis Londono Arias is professionally known by the moniker Maluma. The singer was born on January 28, 1994, in Medellin, Colombia. 
Maluma's musical talent was spotted during his early teen years after the release of his song 'No quiero,' which the singer co-composed with a close friend.
With his singing and composing talents, a young Maluma impressed a lot of music producers, which led them to offer him a singing contract. The music producers asked Maluma to pick a stage name that would sit well with the followers. 
As mentioned on his official website, the singer then came up with the alias Maluma, a combination of the first syllabus of the names of his mother Marlli, his father Luis, and his sister Manuela.
Apart from his musical proficiency, Maluma is also known for his love for body art. Singer Maluma has a lot of impressive designs inked on different parts of his body, including a dove art done at 43,000 feet while he was inside an aircraft in the company of his tattoo artist.
A Look into Maluma's Tattoos
In 2018, the Colombian singing sensation was invited by GQ to talk about and explain the idea behind his multiple tattoos. During the interactive conversation, Maluma disclosed the details of his many body designs. 
At the beginning of the chat, the singer stated he had "been like super open minded [regarding the tattoos] since I was very young." However, Maluma revealed that he always wanted "to get a tattoo," and he got his first one when he was 14-year-old. 
For his first inked art, the singer engraved his alias Maluma on his left leg. Per Maluma, his mother was super mad at him after finding out about the tattoo but later accepted his decision to get inked when she saw the tattoo's meaning.
"That was a great idea for me to get my first tattoo," said Maluma.
On his left arm, Maluma has inked multiple tattoos with different meanings. First, there is the text "Magia," which is his first album's name, tattooed near the wrist area. Second, Maluma has a big tattoo of Buddha's face in between his elbow and his wrist.
In his explanation of the tattoo, Maluma said,
I love Buddha because the way he used think or his teachings. I am catholic but sometimes I love taking the best things of every religion. That's why I got the Buddha in my left arm.
Singer Maluma has an image of a Japanese sanctuary crafted on his outer biceps, which reminds the singer of his home. As per Maluma, the same design was later followed by the artwork of flowers and winds made below his outer biceps.
Maluma explained a special art design made on his outer arm. In this image, an angel with a girl holding his hand from behind the back can be seen.
According to Maluma, the angel is the personification of a "successful man" with "an incredible woman" behind him. Malema said the female on the tattoo to potentially be "my mom," "my girlfriend," or "my grandmother." 
On the outer bicep of his right hand, Maluma has inked a big rose as a respect "to the woman." 
Tattoos Reflecting Animal Imagery 
Maluma, who keeps his family close to his heart, has a symbolic tattoo of his family members on his right arm. A close look at the design shows four elephants, including two parents and two baby elephants, standing by a riverbank.
And in the reflection, each elephant has cast the image of individual family members, including himself, his father, his mother, and his beloved sister. 
And right on top of the said artwork, Maluma has inked a tattoo of his first horse, Hercules.
The topmost part of his left hand has a design of an owl, while a big image of a roaring lion is tattooed on the left part of Maluma's chest.
While the singer called the lion tattoo to be "one of my favorite," Maluma related the owl tattoo with wisdom and called it to be "one of the most important tattoos I get."
As per Maluma, the owl artwork helps him control "all the bad vibes and bad energies that are around the world."