Who Is Maluma's Recent Girlfriend? — Seen Holding Hands with Susana Gomez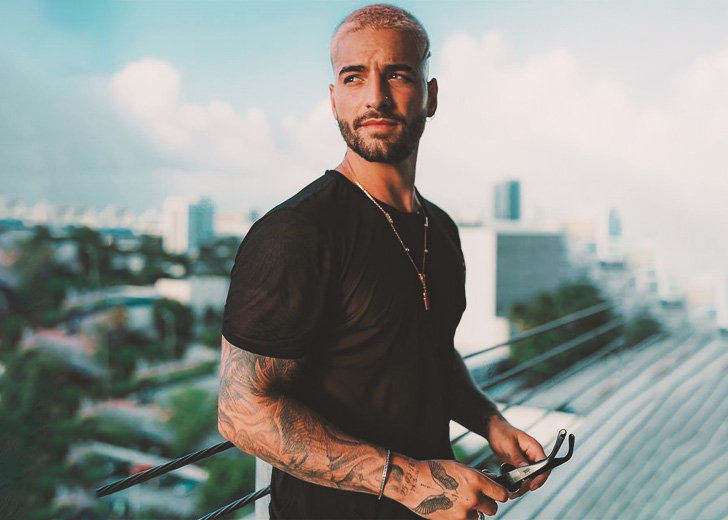 To all the fans wondering, who is Maluma dating? The answer is here! The renowned Colombian singer is dating Susana Gómez.
The heartthrob, whose real name is Juan Luis Londoño Arias, had kept his romance with his new girlfriend private, but the sightings of the couple in different cities over the past year have all but confirmed their relationship status.
The couple has been spotted locking lips and walking hand-in-hand in New York City and Los Angeles since August 2020.
That said, the singer still has not announced that he is dating Gómez. Gómez is an architect who owns an interior design company called Ese+Ese.
Scroll through to learn more about Maluma's girlfriend's personal details, and the singer's past relationships. Also, if he had a wife and kids in the past.
Maluma's Current Girlfriend Was Previously Married
As stated earlier, Maluma's girlfriend, Gómez, is an architect, whose aesthetic, according to Ahora Mismo, features many light colors, natural textiles, and blonde wood finishes.
In addition, the publication reported that Gómez was married until recently.
"One of the reasons for why the relationship did not turn romantic until this year is that Susana was a married woman," the outlet wrote in Spanish. "It's unclear whether the marriage came apart because of Maluma or if she simply started going out with him once she was single again."
While it is not sure since when the musical artist and his girlfriend started dating, they have been going strong now.
The lovebirds were spotted enjoying a rare outing in Athens, Greece, on March 19, 2022.
Maluma wore an all-black outfit while his partner rocked a white ensemble with a matching baseball hat. The pair held each other's hand as they did some sightseeing.
Maluma's Girlfriend Susana Gomez Is Close to His Family
The famed singer celebrated the launch of his album Papi Juancho in August 2020, and from the launch event, he shared a video on his Instagram stories.
The footage saw Gómez, as well as his friends and family members, partying it up on a yacht in Miami.

Maluma with his current girlfriend Susana Gomez. (Photo: Instagram)
The event suggested things were serious enough between Maluma and Gómez, making her comfortable meeting the Londoño Arias family and Maluma's inner circle, including his aunt Judy — who was also on the boat.
Maluma Previously Dated Model Natalia Barulich
Maluma was in a serious relationship with model Natalia Barulich before dating his now girlfriend.
The singer first admitted he was in a relationship with the Cuban-Croatian model in January 2018 interview with Telemundo's Al Rojo Vivo. He also revealed the details of the time that they met on the set of his music video.
"We have a great time together, we have fun, we love each other, and we also support each other...I think those are the fundamentals. It's the most important thing," he said of the relationship.
In June 2018, they celebrated their one-year dating anniversary on a private jet, and on the occasion, Barulich posted a picture on Instagram, writing, "Love of my Life.. Happy Anniversary."
But things went wrong between them after two years of dating.
According to People en Español, they broke up in October 2019. After the split, the model reportedly moved on and dated Brazilian soccer star Neymar.
On the other hand, the singer, while speaking with Access Hollywood in April 2020, said, "Right now, I'm single, and I don't feel like I want to have a relationship right now in my life...I'm giving my energy to my career right now."
Coming to the queries if he was previously married to a wife or had kids — no such details have been confirmed by Maluma or his representatives. He is reportedly unmarried to date.