Is Maluma Gay? Here's His Response to Dating Ricky Martin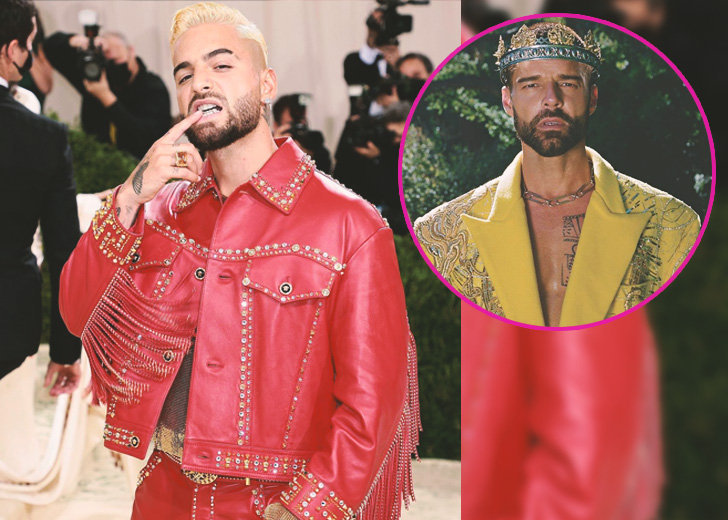 Maluma is a famous Colombian singer - and he has paid the price of being popular, too. The heartthrob's sexuality has often been questioned by his fans over the span of his career.
And despite the gay speculations being baseless and holding no truth, gossip constantly swirls around the internet.
So, let's be clear once and for all. Is Maluma gay? No, Maluma is not gay. He is straight.
Maluma Denies Gay Rumors
In February 2020, the famed singer personally took to Instagram live to deny the speculations about his sexuality, stating if he were gay, he would have come out already.
"People are stupid, aren't they?" he said in the live session while adding, "Yes, that is, how can they say I'm gay?"
He continued to explain:
If I were gay, I would have already spoken about it. The one who said that I am gay, lend me your girlfriend to see how gay I am.
Back in December 2016, the singer had denied the rumors of him being gay when he was rumored to have a romantic relationship with Ricky Martin. At that time, the two had recently released their party track, 'Vente Pa'Ca.'
"I am not gay; I don't have a relationship with Ricky Martin," he said during his appearance on Miami radio station El vacilon de la Gatita. He also added, "I love women."
Maluma further expressed that he had great respect for the LGBTQ community, while urging people to focus on his music rather than looking out for who he was dating.
"People should focus on my foundation, my projects and everything positive and important that I am doing in Latin America and the around the world," he stated.
How Did the Gay Rumors Start?
Speaking with a Spanish magazine in 2021, the 'Felices los 4' singer shared that the gay rumors about him originally started back in his school days, just because he wore "different colors" when others dressed in black.
He credited his parents for backing his dressing choices and never judging him for those things. According to him, his parents never encouraged him to try to fit in stereotypical beliefs and believed in him and his overwhelming personality.
I know many stories of children and young people who have wanted to dress in one way, but leave another because their culture or their family repress them.
Maluma Is Reportedly Dating a Girlfriend Now
Maluma is presently reported to be dating an architect named Susana Gómez.
He started dating his new girlfriend after his breakup from his ex-girlfriend, Natalia Barulich, in October 2019. But the singer has often preferred to keep his romance private.
Despite that, the two were first spotted together around August 2020, with paparazzi capturing them locking lips in different cities, including New York City and Los Angeles.
Some of the Instagram videos posted by Maluma in the past also suggest that his current girlfriend, Gómez, is close with his friends and family members.