Malu Trevejo's Mom Forced Her to Lose Virginity to an Adult Friend
Malu Trevejo no longer speaks with her mother.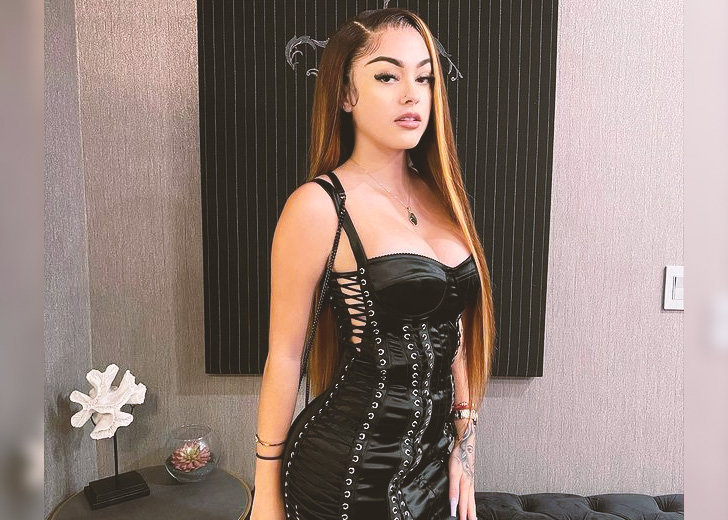 Malu Trevejo, an 18-year-old Cuban-born singer, made a name for herself on her own. However, during the journey, she had a fair share of good and bad times.
But one of her most haunting experiences — as she stated in one of her Instagram Lives — was with her mother, who allegedly forced her to lose her virginity to her 25-year-old best friend when the singer was just 15 years of age.
Malu Trevejo about Her Mother and Best Friend
In her live session in December 2020, which a fan later uploaded on YouTube, Trevejo said she was shocked and felt weird when her mother told her to do something like that.
And she felt even disgusting, as her best friend also agreed and showed his willingness to have intimate time with her.
"I'm gonna talk about an ex-friend that I had and why I stopped being friends with that person," she stated while revealing he never visited her when she was very sick, even though he had promised to.
She continued to say, "another thing why I stopped being his friend" was because "[he] and my mom was being [expletive] weird" by forcing her to have an intimate relationship with her best friend when she was still a virgin.
Trevejo also revealed she no longer spoke with both her mom and her ex-friend. Not just that, in her other posts and live sessions, the internet star has claimed that her father was addicted to drugs while her mother was an alcoholic.
In one of those streams, Trevejo even admitted to smoking marijuana to deal with the constant stress at her house. In addition, she made allegations that her mother tried to involve her in her father's drug habit and used her social media fame for money.
Trevejo, who is now settled in Miami, Florida, with her friends, eventually ran away from home to escape torture from her family, especially her mother.
The Singer Receives Threats from Mother and Boyfriend
Covering the events between the singer and her family, Dexerto Magazine reported that the 'Luna Llena' singer received threats from her mother's boyfriend even after she fled her home.
The internet personality even said on her social media that she had voicemails of him saying things like "Somebody's gonna pay for this," and "You'd better watch yourself."
"She wasn't feeding me food for like, two or three weeks on purpose," Trevejo said of her mother. "Since I didn't have no control over my credit cards, nothing, I wasn't gonna be able to eat nothing. And there was nothing in the house, 'cause she would leave the house and leave me there alone."
Because of all these reasons, she even claimed that she would try to take her mom and her mom's boyfriend to court.
In most recent news, the FBI knocked on Trevejo's door after someone filed a complaint against her for allegedly making death threats to Yolanda Saldívar, the convicted murderer of the late singer Selena Quintanilla, based on a TikTok video.