Malu Trevejo Gets into Trouble with the FBI for Her Selena Quintanilla TikTok Post
"You gotta go do something," Trevejo says, calling out the person who made a complaint against her.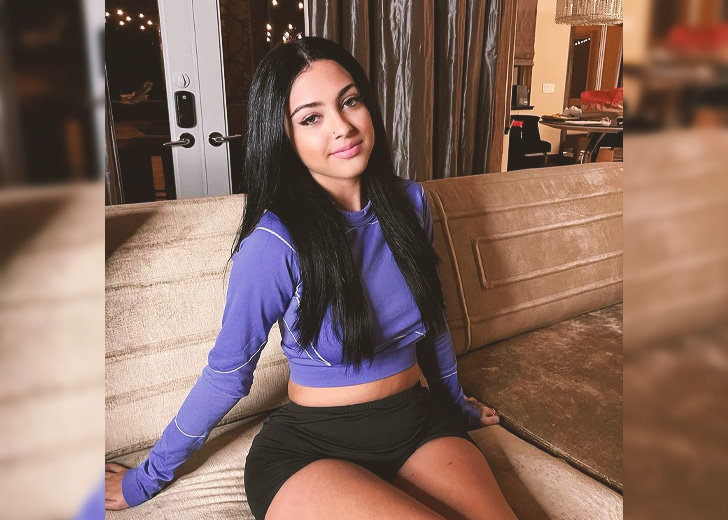 FBI recently knocked on the door of Malu Trevejo, a Cuban-born singer.
On Wednesday, September 8, Trevejo took to her social media handles to talk about her situation. She furiously revealed that a "hater" had filed a complaint against her to the FBI for allegedly making death threats to Yolanda Saldívar, the convicted murderer of late singer Selena Quintanilla.
But the 18-year-old explained she was not giving any sort of death threats to anyone and just made a video on a viral TikTok trend about Quintanilla's killer, where users performed various acts to oppose the court's decision to set the former nurse free on March 30, 2025.
"You know what it is to call the FBI on somebody for a trend on TikTok," she said in her Instagram live while revealing she did that TikTok because she saw another girl do it. She added she loved Quintanilla so much that she also wanted to make a video.
"They call the FBI on me...a hater, fan, hashtag whatever the [expletive] you want to call it," she added. "Because I made a TikTok of who killed [Selena Quintanilla]. It's [the murderer] coming out in five years. [And] they called the FBI because I said like this [shows 'murder threat' sign]. This does not mean I'm gonna kill her."
In the live session, she also shared that two FBI officers had come to her home to investigate the matter early in the morning.
In addition, Trevejo posted another TikTok video and a series of videos on Instagram stories to call out the people who made complaints against her. She referred to those people as "retarded" who were either bored of their lives or possibly didn't have their own life at all.
Let me tell you something, you have no life, you gotta go do something. Get a [expletive] hobby, get something to do because you're [expletive] stupid as [expletive].
After the 'Luna Llena' singer shared the scandal on public platforms, many of her friends and fans took to their respective social media to show their love and support for her. Pleased with the support, Trevejo shared a series of posts from the well-wishers on Instagram stories that mentioned her.
Who Is Malu Trevejo?
For those who do not know Trevejo, she is a singer and an internet personality, who has been in the spotlight for being romantically linked to British rapper Central Cee.
But the two are no longer dating each other, as they broke up just a day after confirming their romance in public on May 2021.
Before that, she was spotted kissing lightweight boxer Ryan Garcia outside of a restaurant in Los Angeles in October 2020. At the time, Garcia's girlfriend, Drea Celina, was pregnant with his second child.
Presently living in Miami, Florida, she has released a few singles, including 'Luna Llena' and 'Hasta Luego' with HRVY.