Maisie Peters Shows Love to Sister in Her 'Brooklyn' Video
"This song is an ode to us, and to sisters everywhere," Maisie said of her latest single.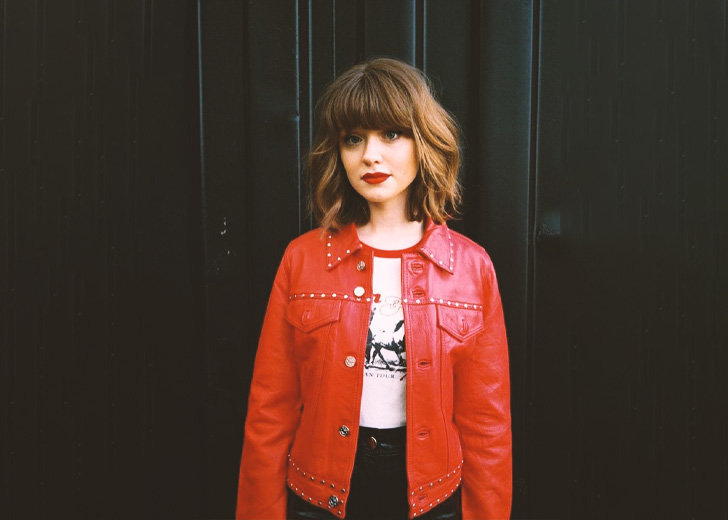 Maisie Peters released another single from her upcoming album You Signed Up For This on August 13, 2021. In the single titled 'Brooklyn,' the songstress can be seen doting on her sister. 
In fact, the entire song was meant to outline her relationship with her twin sister, Ellen. For those of you perplexed at the mention of Ellen, the songstress got her fans acquainted with her twin sister when they quarantined together. 
The duo even made a YouTube series called Maisie & Ellen Save Your Sad Girl Summer, where they answered relationship questions and handed out advice to viewers who emailed them asking for help.
Surprisingly, their YouTube series wasn't the only show that the sisters shot together. Getting back to her single, the video released over the weekend began with an adorable young Ellen hosting their homemade Ellen & Maisie Show.
Ellen then introduced her sister, who was behind the camera, as the demon director and her evil sister. Evidently, Ellen's words did not come from a place of malice as they gave way to Maisie's heartwarming song of love and endearment for her sister. 
The Song Narrates Their Trip to New York
As the song progressed, Maisie brought up sweet and sour memories. However, as the chorus came by, she confidently announced that her sister was the "girl of your dreams."
In an Instagram announcement, the songstress explained that the song was about a trip she took to New York with her twin sister when they were 19, which also was their first time going away without their parents.
She also assured fans that everything she sang about in the video chronicled exactly what happened during that trip. She added that the song was an ode to sisters everywhere. Just as she concluded the captions, she reminded everyone, 
IF U WANNA TAKE HER OUT UR GONNA HAVE TO ASK ME FIRST.
Maisie is Signed to Ed Sheeran's Label
Maisie found the spotlight after her breakthrough debut single 'Place Where We Were Made,' which eventually led the iconic Ed Sheeran to sign her on to his Gingerbread Records Label.
The two of them will also be teaming up for a single called 'Psycho' that will be part of her debut studio album,You Signed Up For This.
The artist who has won over icons like Taylor Swift and Lewis Capaldi had a hard time believing that Sheeran was her boss and her friend. 
Swift got in touch with Maisie back in 2020 to say, "My ears have been blessed," after she heard Maisie's cover of her song 'Betty.' Not just that, BBC reported Grammy nominee JP Saxe singing praises for the young artist. He said, 
She's able to be really vulnerable while still having a smile on her face. I love that about her music and I appreciate that about her as a person, too.
Apart from celebrity endorsements, the up-and-coming singer has amassed over half a billion streams worldwide and sold out venues like London's Shepherd's Bush Empire.
Keep in mind she is yet to release her debut album. You Signed Up For This will be out on August 27, 2021.